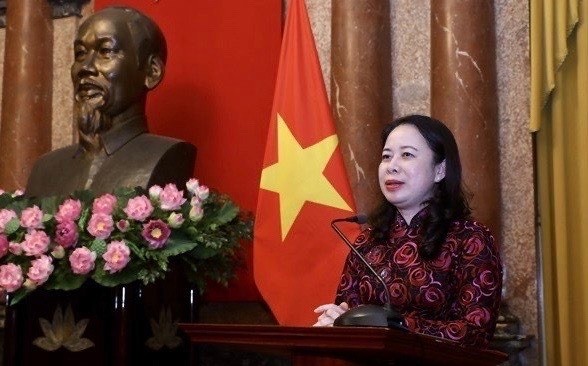 Vo Thi Anh Xuan (Photo: VNA)

The NA Standing Committee made the announcement to agencies, organizations at home and abroad, voters and people nationwide.
On behalf of the NA Standing Committee on January 18, NA Chairman Vuong Dinh Hue signed Notice No. 404/TB-UBTVQH15 on the exercise of the right of the President of the Socialist Republic of Vietnam.
The announcement is pursuant to the Constitution; the Law on the Organisation of the NA No. 57/2014/QH13, which has been amended and supplemented with a number of articles under Law No. 65/2020/QH14, the Resolution No. 83/2023/QH15 dated January 18, 2023 adopted at the 15th NA's third extraordinary meeting.
It is also pursuant to Politburo's conclusion on the assignment of a member of the Party Central Committee to the role of acting President of Vietnam.