The Prime Minister has issued Decision No. 1717/QD-TTg on the establishment of Tran Nhan Tong Institute on the campus of the Hanoi-based Vietnam National University.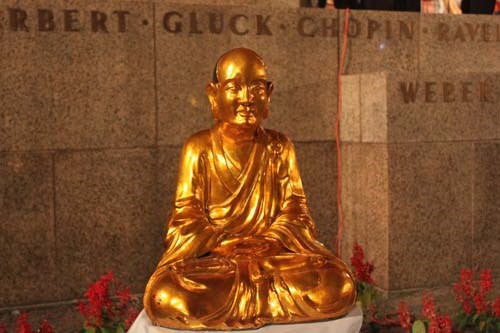 Tran Nhan Tong statue (Source: VNA)
The institute is tasked with studying the heritage, cultural value and career of King Tran Nhan Tong; cultural values and thoughts of the Tran Dynasty and relevant issues; providing policy consultations on development, preservation and promotion of the king's heritage and cultural value, and traditional cultural values of the nation; and organising training activities on relevant branches in line with current regulations.
The institute is headquartered in Hanoi and has a legal status as well as its own seal and bank account.
King Tran Nhan Tong (1258-1308), the third king of the Tran Dynasty, ascended the throne when he was just 21. He is famed for defeating Mongol invaders twice during his 15-year reign.
The King abdicated the throne when he was 35 and spent the rest of his life on Yen Tu Mountain practising and propagating Buddhism. He founded the Truc Lam School of Zen and worked to unify different Vietnamese Buddhism sects into Vietnamese Zen Buddhism.-VNA