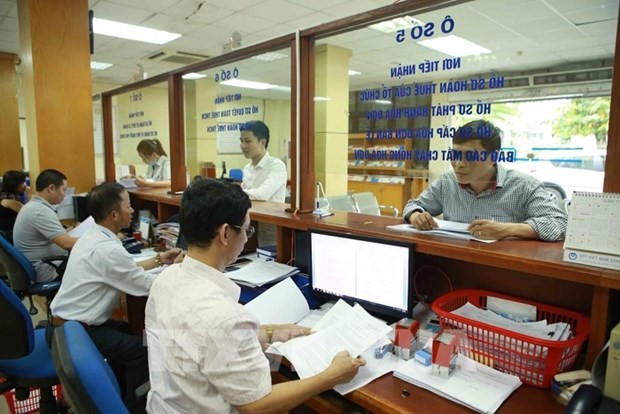 Illustrative image (Photo: VNA)

Accordingly, revenue from crude oil hit VND5.3 trillion, equal to 12.6 percent of the estimate and 167.7 percent of the figure in the same period last year. Domestic revenue was estimated at VND160.4 trillion, equivalent to 12 percent of the ordinance estimate and 103.1 percent of the figure a year ago.
Revenue from State-owned enterprises accounted for 13.2 percent while that from the foreign-invested sector was 14.1 percent, individual income tax 8.1 percent, fees and bills 10.2 percent, land use tax 6 percent, and environment protection tax 3.1 percent.
The State, non-State and foreign-invested sectors recorded respective growth of 15.3 percent, 21.1 percent and 18.3 percent in revenues to the State budget.
This year, the tax sector was assigned to collect over VND1.37 quadrillion in taxes, VND42 trillion of which will be from crude oil and the remainder from the domestic collection.