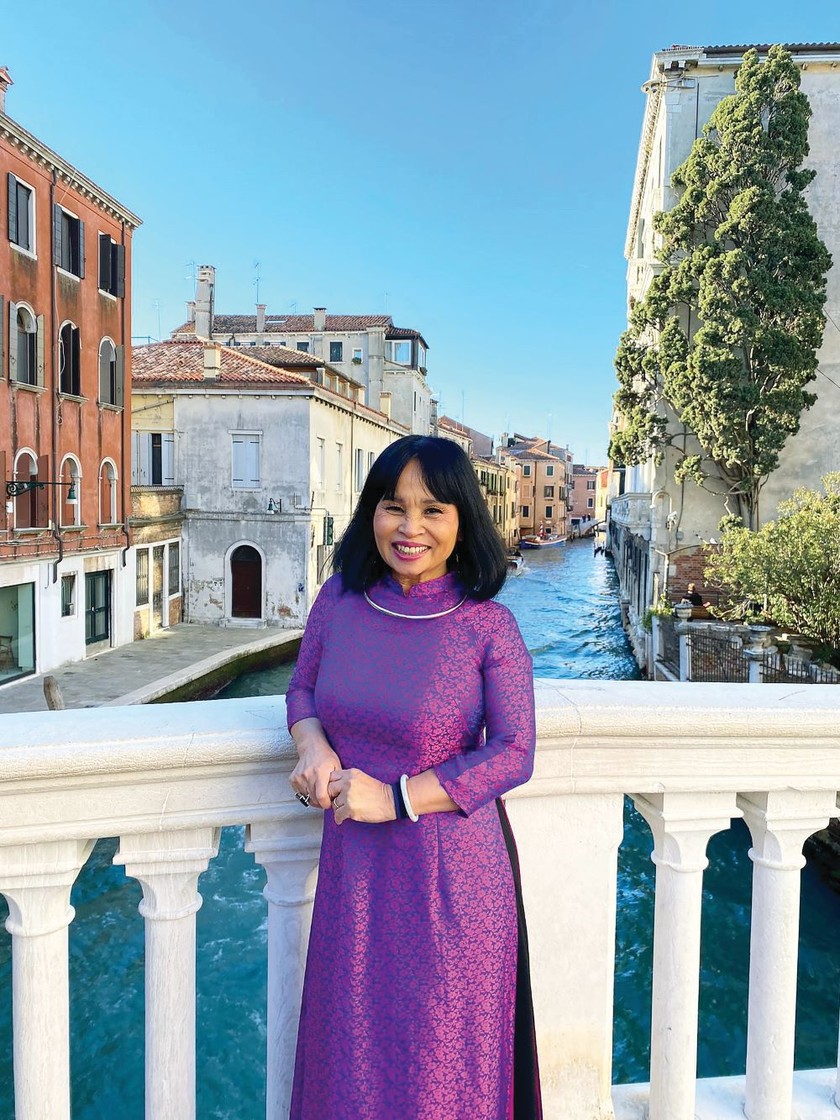 Ms. Le Thi Bich Huong
Ms. Huong arrived in Italia more than 20 years and has more than 10 years of working in Brazil. She started teaching English in 2005 in Brazil when she was director of the Italia-Brazil cooperation project.
With the advantage of speaking Italia, France, Portugal, the UK and Russia and working as an interpreter, she began to study teaching methods of the Vietnamese language
Returning to Italy, she teaches Vietnamese as a volunteer at the Association of Italia-Vietnam Cultural Bridge.
In 2018, she was a teacher of Vietnamese practicals at Ca' Foscari University.
Huong and Richard (Tran Anh Quang), head of the department, have step by step built the subject of the Vietnamese language.
She takes four hours for travelling to the workplace 200km from her house every day. However, the student's spirit of learning is the motivation for her to maintain her classes and extracurricular hours.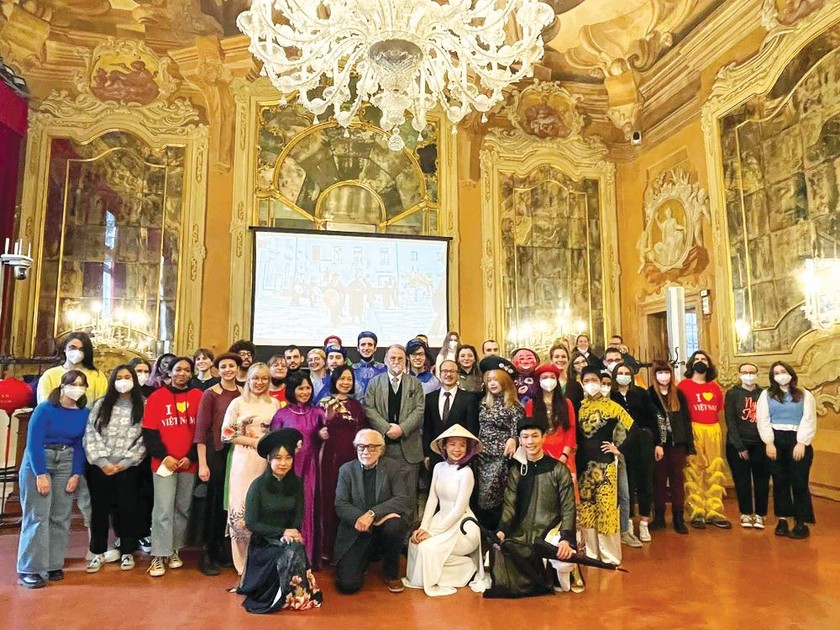 Ms. Le Thi Bich Huong and students participate in the Hon Viet (Vietnamese soul) program.
Ms. Huong has studied many books for learning and teaching Vietnamese to foreigners and translated them into Italian due to a lack of textbooks at the university. She has also used the teaching method of using Vietnamese folk music and instruments to inspire a love for traditional music in students
The teacher gives students a chance to learn about Vietnamese culture via studies of Quan ho (love duet) Bac Ninh folk songs, poets Ho Xuan Huong and Nguyen Binh, Vietnamese performing arts including various types of Cheo (traditional opera), cai luong (reformed theater).
She also invited popular artists to participate in online exchanges with students, such as singer Tung Duong, People's Artist Doan Thanh Binh, cai luong actress Linh Huyen.
Hon Viet (Vietnamese soul) program that took place in February 2021 left a deep impression on people. The performance featuring traditional music, dances, and poems was a learning outcomes report displaying students' results. Hon Viet is the first program that was held by students of the new subject of Ca' Foscari University.
Hanh said that she will bring Truyen Kieu (The tale of Kieu), traditional music, water puppetry, and Xam singing into the teaching program and continue using Vietnamese folk music instruments.
As a Chairwoman of the Association of Italia-Vietnam Cultural Bridge, she organized many activities to support disadvantaged people in Vietnam during the Covid-19 pandemic.