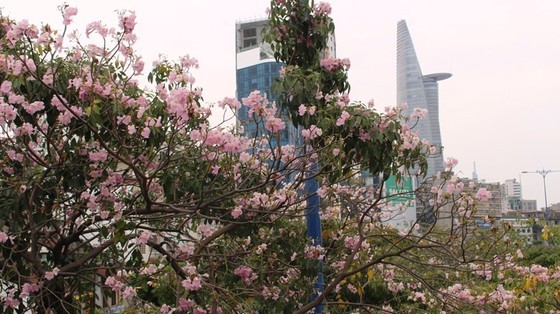 Illustrative photo: Dinh Du
Young people can enjoy the colorful beauty of rosy trumpet flower bunches along streets including Dien Bien Phu in Binh Thanh District, Ham Nghi, Vo Van Kiet in District 1, Vo Thi Sau Street in District 3 and so on.
In the period of 2005 – 2007, the city started to plant rosy trumpet trees in some big streets. The blossoming season normally starts in March, however it could be sooner or later due to weather condition.
This years, the trees have blossomed from the end of January so residents can enjoy the beauty of the flower right in the heart of the city.
After blooming, the fragile petals will linger within two weeks before withering.