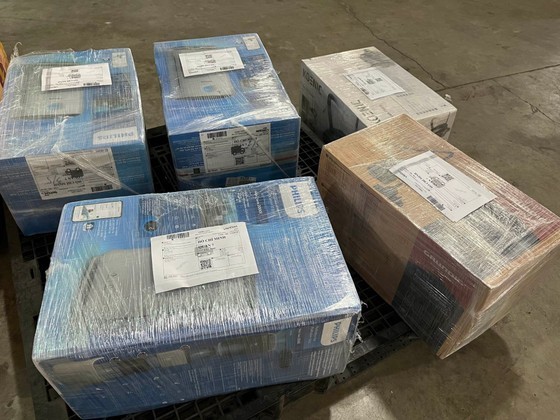 All exhibits are seized.
Through the patrol at Noi Bai International Airport, the drug-related crime investigation Police Division (PC04) and Hanoi Customs Department detected eight packages of suspected drugs with a total weight of more than 25 kilograms sent from Germany to Vietnam.
The police and customs forces discovered 98 kilograms of drugs including 45 kilograms of methamphetamine, 53 kilograms of ketamine, and 2,000 sachets known as "Happy Water", a powdered mixture containing caffeine, diazepam, ketamine, ecstasy, methamphetamine and so on, which were stashed in carton boxes.
Currently, the Hanoi Police have handed over the arrestees and all exhibits to the Ho Chi Minh City Police for further investigations according to their competences.