The 2014 National Central Highlands- Dalat Tourism Year was closed officially with a special art performance under theme "Love for Central Highlands" at Dalat city's Lam Vien Square in Lam Dong province on December 27.
The National Tourism Year 2014 of Central Highlands - Da Lat themed "High Mountains and thick forests of Central Highlands" is designed 74 main activities. In which, 13 activities was launched by Ministry of Cultural, Sports and Tourism, 46 was held by Lam Dong province and 15 remaining activities was by Dak Nong, Dak Lak, Gia Lai and Kon Tum.
Outstanding activities within the framework of the National Central Highlands- Dalat Tourism Year were launched such as an cultural week opening, a closing ceremony for cultural week of National Tourist Year, traditional cloths performance, rain festival, elephant racing, aiming to mark the tourism development of Lam Dong Province and also Central Highlands, and promote Da Lat tourism with natural landscapes, climate and famous specialties to attract visitors; and expand tourism development cooperation.
The organizational board reported that during the five-days event from December 23-27, Lam Dong welcomed nearly six million people, including 400 foreign tourists. This figure showed that the tourists traveling to the Central Highlands of Lam Dong increased around seven percents in comparison with the same period of last year.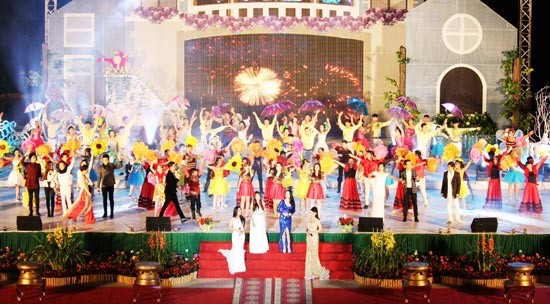 (Photo: SGGP)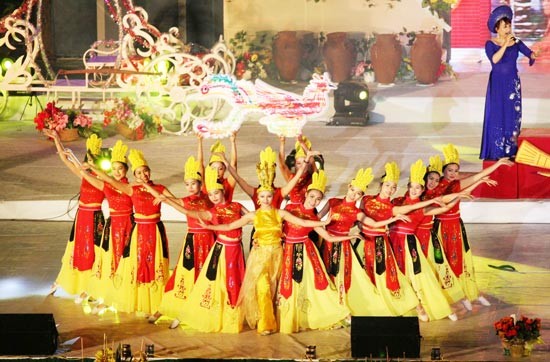 Art performances in closing ceremony. (Photo: SGGP)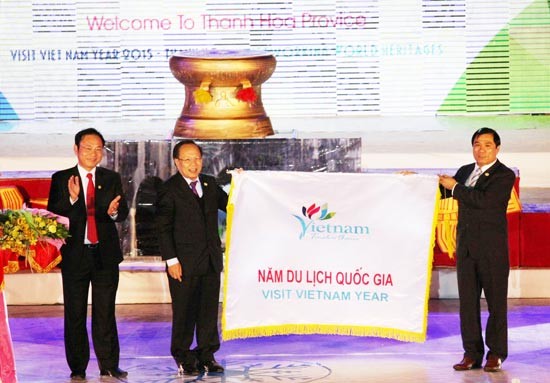 Visit Vietnam year 2015 will be taken place in Thanh Hoa province. (Photo: SGGP)