Thousands of veterans, people throughout the country arrived in the Vung Chua-Dao Yen (Swallow Island) to visit and offer incenses at the legendary general's grave on December 21, on the occasion of the 70th anniversary of the founding of Vietnam People's Army (December 22, 1944-2014).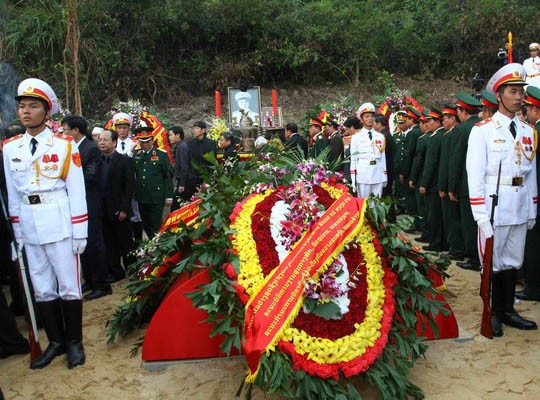 Thousand of people visit grave of General Vo Nguyen Giap in Quang Binh province. (Photo:SGGP)
This visit aims to express deeply people's gratitude to General Vo Nguyen Giap's great contributions.
Border gate guards in Quang Trach district said that more than 128, 222 delegates with nearly 1, 5 million tourists visited General Vo Nguyen Giap's grave in the Vung Chua-Dao Yen area after his funeral.