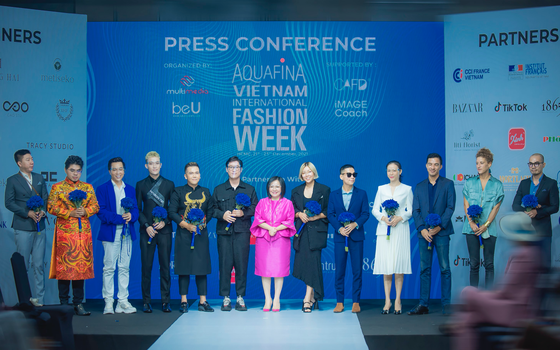 At a press conference of a fashion show in Vietnam
Young people will be able to create and build core values for fashion brands at a two-year course - Fashion Design Full Course Spring 2023 of The Fashion Design Academy (or Face).
Face's teaching staff are graduates from prestigious schools such as Parsons School of Design, London College of Fashion, Fit, Lasalle College of The Arts, and Raffles College of Design & Commerce. They will provide students with practical knowledge and application so that students can complete designs from drawings to collections by themselves after graduation.
In addition to practical knowledge and training in fashion techniques, Face also has other extracurricular activities including exploring traditional craft villages, visiting monuments - museums, and working with professional fashion designers in the country. Anyone who is interested in the course should arrive at 292/15 Dien Bien Phu Street in Ward 17 in HCMC's Binh Thanh District or phone 0866072292.
The course will start on February 9.