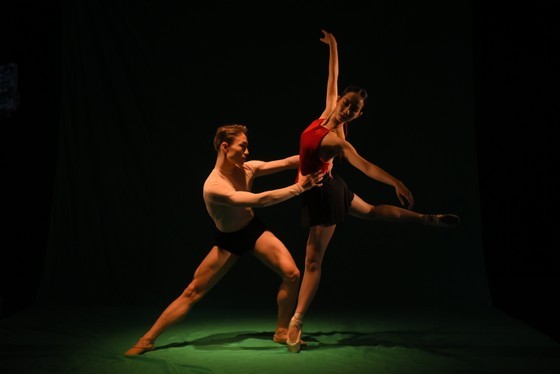 A scene in the ballet
The ballet is choreographed by Nguyen Ngoc Anh based on Dong Ho popular folk paintings, such as Hung dua (Picking coconut), Dam cuoi chuot (Rat's wedding), Danh ghen ((Jealousy scene), Ly ngu vong nguyet (Carp looks the moon), Vinh quy bai to ((Returning home to pay tribute to ancestors after achieving academic honors).
The performance is a combination of Dong Ho folk paintings and the world's contemporary and classical music.
The ballet Dong Ho also has a clever blend of cultural images and Vietnamese quintessence together with world academic music through the New Four Seasons, a symphony compiled by a contemporary classical composer compiled from the original of the same name by Antonio Vivaldi, one of the most productive composers of the Baroque era in classical music.
The audience will be immersed in the art space full of sophistication and emotion, from the paintings to more complex works, from the smooth and graceful ballet moves to the contemporary breath of classical music.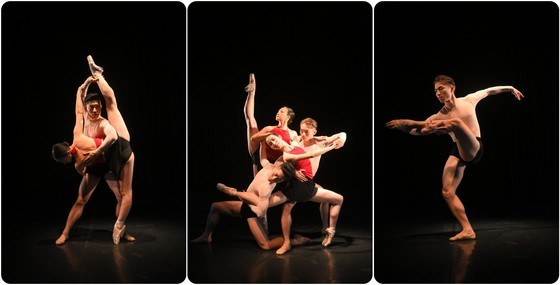 A scene in the ballet
Dong Ho folk painting originating in Song Ho commune, Bac Ninh Province's Thuan Thanh District dating back hundreds of years ago was recognized as a national intangible cultural heritage in 2013. Dong Ho village's craftsmen create paintings of different themes and colors by using a specific printing technique, featuring good luck wishes, history, landscapes, everyday activities and folk tales. The paintings are used as decorations to celebrate the Tet festival, Mid-Autumn Festival and offerings at ancestor worship.
In March 2021, the Prime Minister delegated the Minister of Culture, Sports and Tourism to sign a dossier on Dong Ho folk painting to submit to UNESCO for the recognition of Intangible Cultural Heritage in Need of Urgent Safeguarding.