Vietnam's rice exports are likely to exceed the target set for 2015 by 200,000 -300,000 tonnes, hitting around 6.5 million tonnes for the year.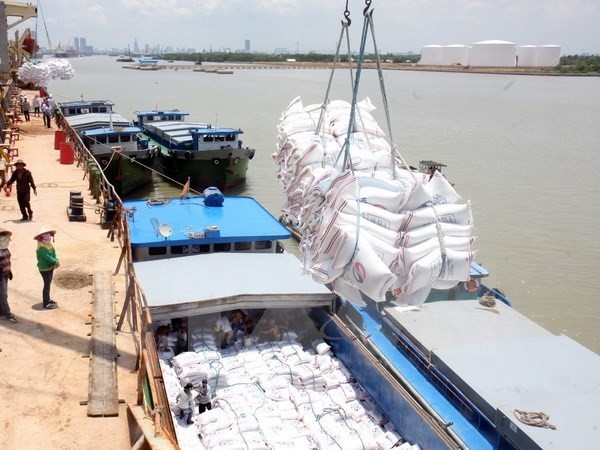 Illustrative image (Source: VNA)
A strong end to the year has been attributed to the sector's success.
According to the Vietnam Food Association, the country had shipped 5.807 million tonnes of rice as of November this year, and the figure for December is forecast to reach about 700,000 tonnes.
Additionally, rice exported through unofficial channels – across borders - is estimated at 1,6-1.8 million tonnes, which is expected to lift the yearly exports through both official and unofficial channels to about 8 million tonnes.
Vietnamese rice exporters have recently won bids to supply 450,000 tonnes of rice to the Philippines and one million tonnes of rice to Indonesia, helping raise the price of rice in the domestic market.
Vietnam has around 4.1 million hectares of rice paddies, 53 percent of which are concentrated across the Mekong Delta.
In 2014, the country exported 6.3 million tonnes of the 45 million tonnes it produced, making it the world's third largest rice exporter after India and Thailand.
In the first ten months of this year, Asia maintained its position as Vietnam's biggest rice importer, despite an annual decline of 11.2 percent in the market share to 71.58 percent. Africa, Australia, and Europe showed greater demand for Vietnamese rice with higher imports recorded during the period.