Football players in Viet Nam, who are earning more and more money these days, have begun to splurge on fancy cars – just like their counterparts in other countries.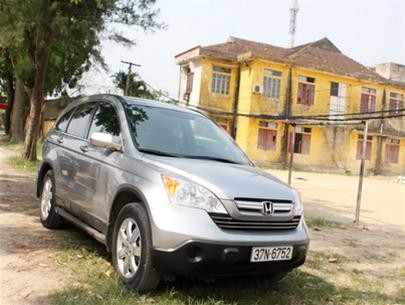 Huy Hoang parks his Honda RVA4 in the apartment of SLNA club (Photo:TTO)
But the majority remain true to the Vietnamese tradition and save for a rainy day or help out their families.
Goalkeeper Duong Hong Son of T&T, who gets paid VND30 million (US$1,800) per month, surprised fans recently when he came in an Audi Q7, a stylish model that costs $120,000.
Michael Ballack of Bayern and Chelsea is among the international superstars driving the Audi Q7.
But Son claimed the car does not belong to him and that he is saving up for a house in Ha Noi.
Midfielder Nguyen Huy Hoang has a Honda RVA4 worth nearly $70,000. But fellow-midfielder Nguyen Manh Dung is all set to buy a more expensive car.
Three years ago, attacking midfielder Huu Thang, whom Ninakansai Ninh Binh recently bought from Binh Duong for VND2 billion ($ 120,000), bought a Mitsubishi Grandis for $30,000.
But he tied himself into knots trying to explain his 'extravagance': He had to travel a long distance from his house to the practice stadium in the southern province of Binh Duong and so had to protect himself from accidents; his four-member family needed it to visit relatives...

Yet another midfielder, Nguyen Manh Dung, said he bought a car to protect his little daughter from the cold weather in the north.
His team mates Le Anh Dung and Luu Danh Minh chose Kia cars.
Goalkeeper The Anh of Binh Duong bought a Toyota Innova for $31,000 and paid for it in installments. He and his wife have also saved for a small house and for the future when he bids goodbye to his football career.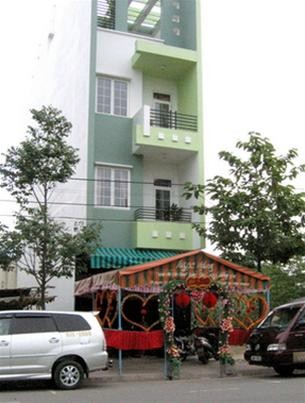 Midfielder Tai Em buys the house on his earnings(Photo:TTO)
Several other players too have salted away their earnings for the future, realizing that life as a professional football player is short.
Supporting one's parents and siblings is common in Viet Nam, indeed Asia, unlike in western societies. Defender Chu Ngoc Canh of Hoang Anh Gia Lai (HAGL) finances the education of his two brothers and sister and has built a large house in the central city of Vinh for his parents.
HAGL technical manager Nguyen Van Vinh is very proud of his player's devotion to his family.
Related article:
Vietnamese Footballers See The Moolah