Prime Minister Nguyen Tan Dung approved a budget of VND250 billion (US$15.6 million) for an indoor athletics stadium in preparation for the upcoming Asian Indoor Games.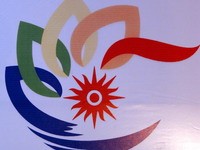 The third Asian Indoor Games will be held in Ha Noi in 2009.
The stadium project, which will cover an area of 3.4 hectares in My Dinh National Stadium Sports Complex of Ha Noi, is scheduled to begin construction in May.
The Project Board hired an experienced Chinese international sport company to oversee the project. The facilities of the athletics stadium will be provided by the same Italian company that provided for the 2004 Athens Olympic Games.
The stadium is expected to satisfy all the requirements of a multifunctional stadium. It will offer a well laid out environment and all the facilities necessary for the various competitions of the third Asian Indoor Games in 2009.
The operators anticipate finishing the stadium in August 2009 in time to test its operation in a small championship prior to its use in the Asian Indoor Games 2009.
Moreover, after the Games, the stadium will continue to be used for Athletics and other sporting events.
The Asian Indoor Games is a multi-sport event held every two years of competitors representing countries from Asia. The games are regulated by the Olympic Council of Asia.