The Vietnam Football Federation (VFF) and coach Henrique Calisto have agreed to a new three-year contract beginning this year and running through 2013.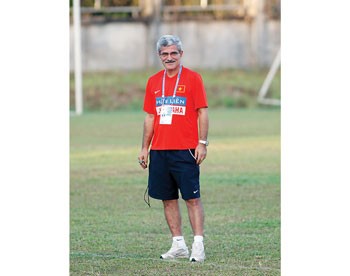 Vietnamese football fans hope that Portuguese coach Henrique Calisto will agree to contract extension.
Calisto, the chief coach of the national squad and Olympic team will receive more than US$22,000 a month. A signing ceremony is set to take place on March 4.
Under the contract, the Portuguese coach will help the national squad to defend its current championship in the Asian AFF Suzuki Cup and the Olympic team in the 16th Asian Games this year.
The contract does not specify whether Calisto is allowed to work for any other football clubs. The coach has also denied that he asked the VFF to apply Portuguese labor laws in the contract.