The 11th Party Central Committee continued discussions on personnel for its 12 th tenure during the sixth working day of its 13 th meeting in Hanoi on December 19.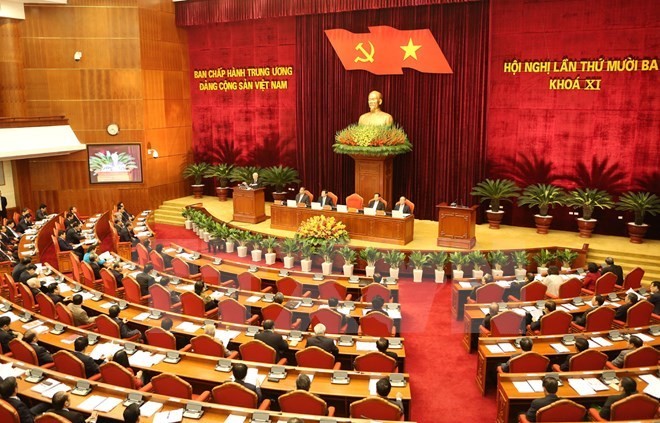 At the meeting (Source: VNA)
Under the chair of Party General Secretary Nguyen Phu Trong, the committee debated the personnel work in both morning and afternoon sessions.
The meeting, scheduled to run through December 22, is expected to give much attention to all-round preparations for the 12 th National Party Congress.
Issues high on the agenda include personnel planning for the 12th Party Central Committee, Political Bureau, Secretariat and Commission of Inspection. It will also discuss draft working and election regulations of the 12th national congress.
The implementation of the resolution on Party building issued at the 11th Party Central Committee's fourth meeting will also be reviewed.