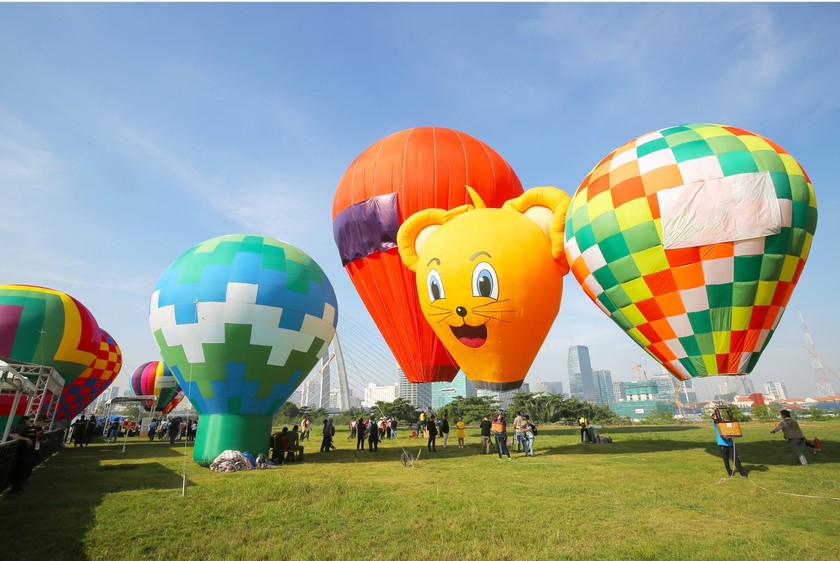 At the second HCMC Hot Air Balloon Festival 2022 (Photo: SGGP)
Thousands of locals and tourists gathered on the beach to admire the 25 balloons and took photos with them.
Many were delighted to see many balloons flying in the sky for the first time.
With 192km of coastline, Binh Thuan is home to islands, islets, coves, bays, and white sand beaches with clear blue water, which form famous tourist attractions. The province has tourism resources with many historical-cultural relics and traditional festivals. Currently, the province has nearly 900 lodging facilities with over 17,000 rooms, including 45 hotels and resorts from three to five stars with nearly 5,000 rooms. It has 13 travel agencies, including eight international travel agencies.
The province strives to attract over 6.7 million tourists this year and turn tourism into one of the three pillar economies. Last year, it served over 5.7 million visitors.