Germany rules out military intervention in Iran over its controversial nuclear programme, German Foreign Minister Guido Westerwelle said Monday.
"We are not taking part in the discussion on military intervention," Westerwelle said on arriving in Brussels for EU foreign ministers' talks. "We believe such discussions are counter-productive and reject them."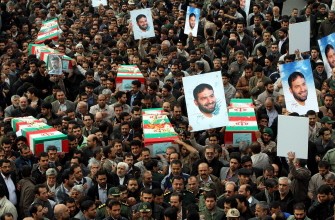 Mourners carry coffins and pictures of killed Major General Hassan Moqaddam during the funeral of members of Iran's elite Revolutionary Guards in Tehran on November 14, 2011.
Britain does not rule out military action on Iran in the long term failing progress on Tehran's controversial nuclear programme, British Foreign Secretary William Hague said Monday.
Asked whether military action was possible, Hague said: "We are not considering that at the moment. We are not calling or advocating military action. At the same time we say all options should remain in future."