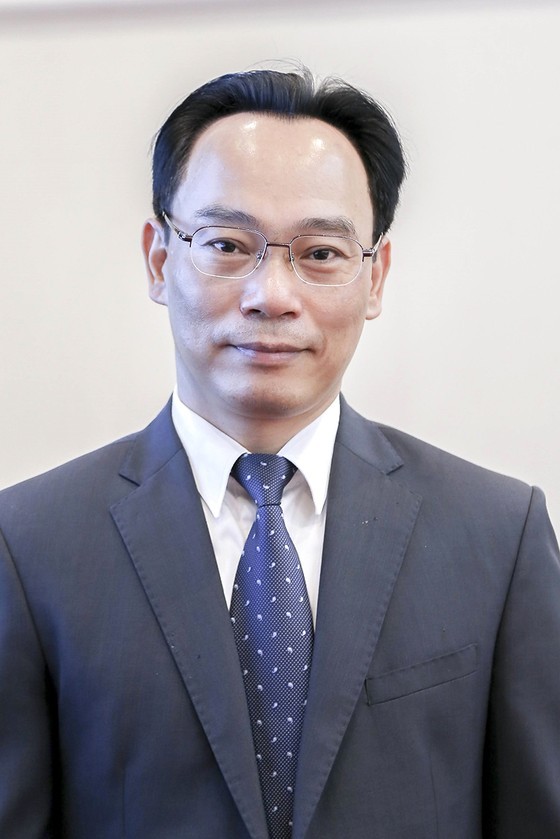 Assoc. Prof. Dr. Hoang Minh Son
Commenting on the current challenge in attracting undergraduate and postgraduate students to the majors of fundamental sciences, Deputy Minister Hoang Minh Son first stressed that the group of Natural Sciences, Life Sciences, Mathematics and Statistics (SM in short, including FS) is the foundation for the growth of technology and socio-economic aspects of a country.
However, statistics from last year's university entrance exam reveals that the proportion of students in SM majors accounted for 1.5 percent of the total freshmen that year. This is much lower than the average of countries in the Pacific-Asian region (at 7 percent). Sadly, the passing scores to university for these majors except Mathematics are mostly at or below average. This signals a danger for both quality and quantity aspects to the training of scientific human resources for the nation.
Discussing the reasons, Deputy Minister Son stated that the most prominent one is job prospect. Most graduates from FS majors will continue with research conduction, while the demand for high-quality human resources in these majors in Vietnam is rather low.
In addition, the majority of these graduates needs to spend a long time pursuing post-graduate levels or doing apprenticeship in order to take jobs in research centers, universities, or R&D departments of large companies. These facts are absolutely not attractive to high school graduates, especially those from average-income families.
The last reason could be ineffective career guidance for FS fields, leading to imprecise of inadequate awareness of the community, not to mention overloaded training curricula for these majors. This comes from outdated training content and methods from secondary to tertiary levels.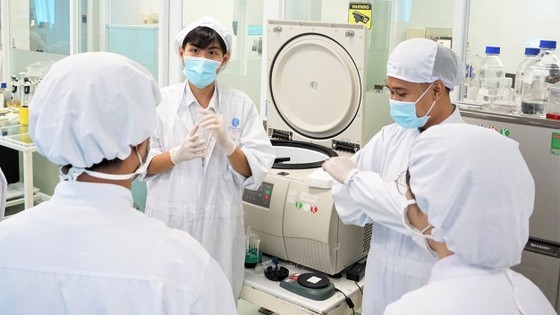 Specialists are working in the Institute of Stem Cells (in Vietnam National University – HCM)

When asked about solutions of the Education and Training Ministry (MoET) to address this matter, the Deputy Minister said that in the project to develop high-quality human resources for the growth of high technology, the majors of natural sciences, life sciences, mathematics, and key engineering fields will be prioritized.
Firstly, MoET proposes to apply mechanisms, policies to directly support learners of FS majors like scholarships, student credit programs. The effectiveness of awareness raising and career guidance activities should also be considered.
Secondly, MoET suggests adopting measures to increase both the training scale and quality for FS majors via policies to attract talented human resources; curriculum renovation; cooperation between research and innovation, between universities and businesses, between national and international partners.
Thirdly, MoET will work with the Science and Technology Ministry to promote the link between training and doing research in universities to answer the market needs.
As to training units, being renowned universities themselves, they should be more active in upgrading their teaching methods for mathematics and science subjects, paying great attention to practical applications of theoretical knowledge to make learners feel more interested, and thus more enthusiastic. This means the use of advanced educational technologies and tools should be introduced in universities.
Finally, there must be a close collaboration between higher educational institutes and businesses in implementing modern training models to equip students with strong foundation knowledge and to develop their thinking ability, innovation when applying this expertise in reality. Between secondary and tertiary levels, there must be cooperation in propaganda tasks to deliver proper career guidance for learners in the former level.