In response to the question about the effectiveness of online advertising in Vietnam, Mr. Huynh Long Thuy, General Director of VieON Joint Stock Company, affirmed that advertising on digital platforms is very effective. That's why many businesses use live streaming to earn revenue from live streams. According to Mr. Long Thuy, the most important thing is that the advertising message needs to be delivered to the right audience.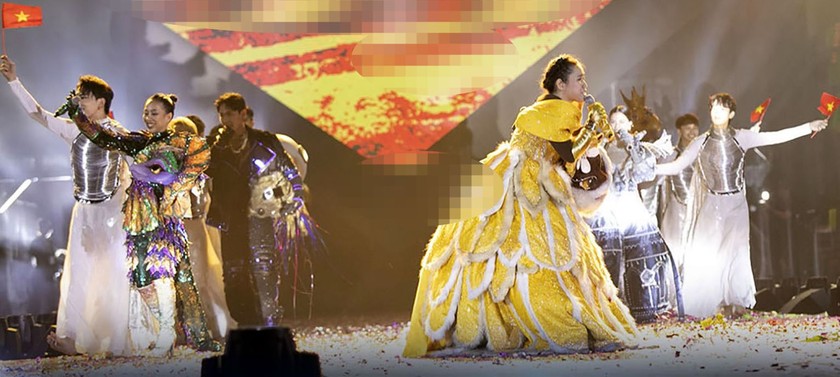 (Photo: SGGP)
Mr. Long Thuy further analyzed that TV marketing still has just as much power as ever as it reaches a large percentage of consumers, while digital advertising aims at the target customers directly, who need to buy and see.
The decline of traditional newspapers and television in advertising revenue is an inevitable fact in the face of the fast development of technology, especially social networks.
According to Nguyen Lam Thanh, a representative of TikTok Vietnam, there is a huge difference between advertising on digital platforms and traditional television. For digital platforms, hundreds of thousands of customers are daily willing to spend advertising, even if it is small, but it adds up to a large number. Meanwhile, television customers are mostly large customers.
However, because the segment of small brands has grown a lot, it is easy to feel that traditional advertising is shrinking. Most of the big brands don't spend too much money on the digital field, said Mr. Thanh.
Sharing the same opinion, Ms. Do Phuong Chi, Copyright Director of Next Media Company (Next Media) also said that a shift in budgets and forms of advertising has been seen. However, traditional advertising has always received the highest share of the budget of any campaign."
'Content is King' is a concept that has been mentioned for many years. Ms.Phuong Chi also emphasized that content that does not bring spiritual and emotional value will not create commercial value for any party. But in today's rapidly evolving technology landscape, the technology-content relationship needs to be considered.
Both President of Vietnam Journalists Association Le Quoc Minh and Senior Managing Director of Southeast Asia at Insider Jack Nguyen agreed that "content is still king and technology is queen". Accordingly, the main platforms are the tools, the place to collect information and distribute content quickly and cheaply to the audience. But at the same time, it is this tool that is generating a large number of content creators, making the competition even more attractive.
Because technology is considered a medium, different platforms need to have their own way of packaging content delivery. Using social networks is a way to understand audience portraits. Knowing what content they like will be able to plan a build to suit that taste. Using smart technology will also bring them back to OTT (a communication service provided directly to viewers over the Internet) as well as to traditional television, said Mr. Long Thuy.
According to Pham Anh Chien, Deputy Director of the Center for Digital Content Development and Production (VTVDigital), the relationship between content and technology is a necessary symbiosis. However, both content and technology are pieces of the puzzle with the ultimate destination being the audience.
"If there is no audience, who are we serving? If you want to quickly reach the audience, you have to put the content on the available platforms. However, if you simply put up content without analyzing, understanding the audience and increasing data about them, it will forever be impossible to grow. In the future, the audience will be a crucial pillar to decide how the production process will be," said Mr. Pham Anh Chien. Understanding the audience, Mr. Long Thuy said, also requires studying the reasons why they don't want to stay with their products.
Talking about understanding an audience, two very important factors are experience and taste. An audience experience is paramount in terms of both content and technology. The more you increase the experience for the audience at the most comfortable level, the more effective and attractive it will be.
Mr. Long Thuy cited the Mask Singer program, in addition to providing the audience with content on digital, television and OTT platforms, the organization of special outdoor events contributes to enriching the experience.
And Mr. Pham Anh Chien said that studying the audience does not mean completely following what they want and letting them lead. To understand the audience's tastes, content and technology always go hand in hand.