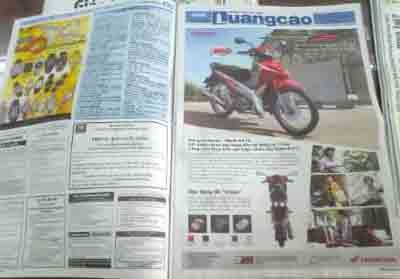 An ad on newspaper (Photo: D.Quang)
Advertising revenue in Vietnam this year was estimated at US$1-1.2 billion, an increase of 10 to 15 percent compared to last year, Vietnam Advertising Association vice president Do Kim Dung said.
Because of the economic situation, advertising had not matched last year's increase of 30 percent, Dung said.
Most of the revenue had come from the media communications account, the rest was divided among other types of advertising such as outdoor advertising, leaflets and billboards.