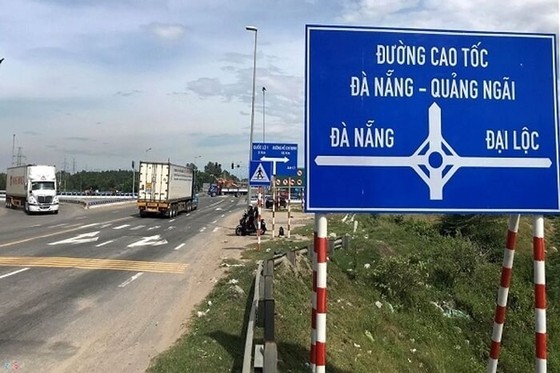 Da Nang – Quang Ngai Expressway
The accused were prosecuted for the crimes of "violating regulations on construction investment causing serious consequences" and "lack of responsibility, causing serious consequences".
According to the indictment, the Da Nang – Quang Ngai Expressway Project is a key national transport project with a total investment of VND34,516 billion (US$1.4 billion) approved by the Prime Minister. Vietnam Expressway Corporation (VEC) is the project's main investor.
The nearly 140-kilometer-long project was divided into two phases. The Da Nang – Quang Ngai Expressway was a class-A expressway with a maximum speed of 120 kilometers per hour.
However, when the project was put into exploitation, the asphalt concrete road surface at many sections of the expressway was cracked, seriously affecting the operations and causing unsafety for vehicles as well as causing frustration in public opinion.
By investigating the route under the first phase of the project, the functional forces identified that the contractor, consulting and monitoring units had the acts of violating construction and investment regulations, triggering unsecured quality for the project and causing damages to the State with an amount of VND811 billion (US$34 million).
Besides, the investigation results on the 74-kilometer-long route under the project's second phase comprising five bidding packages identified that leaders of the project investor, management board and contractor together with consulting and monitoring units failed to comply with the regulations on selecting construction materials, concrete mix design, trial construction, mass construction of layers of materials and acceptance of the project, resulting in a total loss of more than VND460 billion (US$20 million) to the State.
Among the accused persons, former General Director of VEC and Chairman of the Acceptance Council Tran Van Tam was accused of causing VND45 billion (US$1.9 million) in damage as he had signed an official acceptance of the project, project items to put it into exploitation and had concluded that the project met the design and technique requirements.
Besides, the indictment also accused him of slackening management, failing to ensure project quality causing serious damages to the State assets.