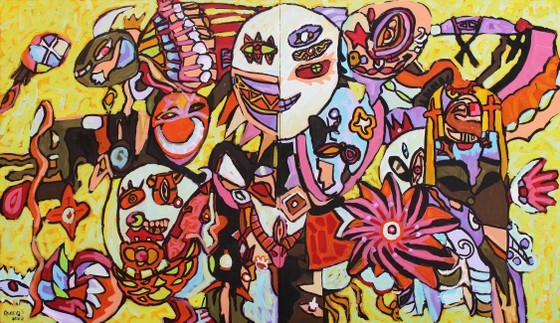 A painting at the display (Photo: SGGP)
Hoang Nhat Quang who is a H'Mong ethnic boy was born in 2012. He won the Cricket Desire award at the 4th De Men (Cricket) Arts Awards 2023.
Quang frequently approached painting at the age of nine and has created around 40 paintings including large-size artworks.
The "Hidden Souls" displays 25 pictures mainly using acrylic material,
All living creatures have souls, even in living entities, every small cell has its own voice, Quang said.
His father, painter Hoang Van Diem said that Quang completed his first paintings at the age of four. He started to paint large-size paintings using acrylic material at the age of nine. He has not got any ideas or sketches before drawing. All of Quang's artworks were created freely and spontaneously at the time of painting and almost needn't be retouched. His technical abilities which involve mixing colors, using painting tools, painting skills, and applying painting techniques have been improved.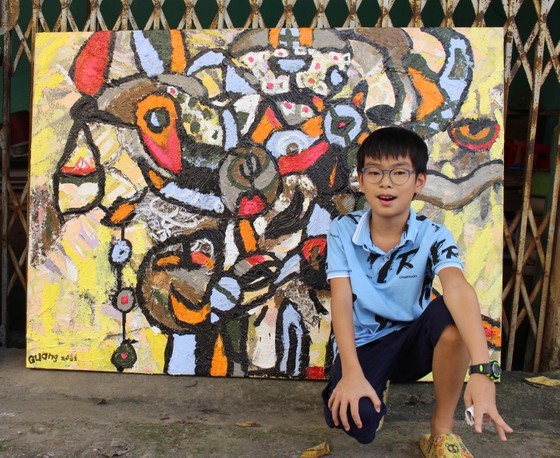 11-year-old artist Hoang Nhat Quang (Photo: SGGP)