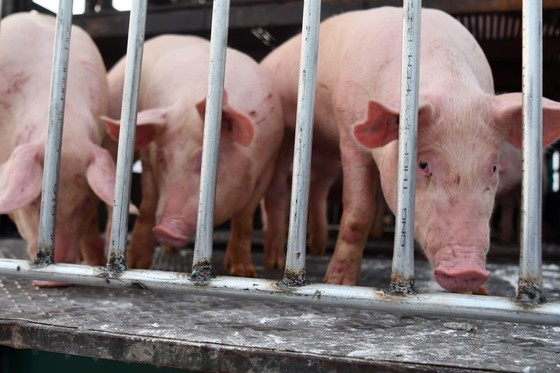 Pig farming creates a large amount of by-products. (Photo: SGGP)
According to the Department of Livestock Production under the Ministry of Agriculture and Rural Development (MARD), the size of the livestock industry in Vietnam is growing, with over 30 million pigs, 500 million poultry, and 12 million cattle currently being raised. The need to convert to a circular economy is also relatively large, and this will be an inevitable trend.
At the Circular Economy Forum for the Livestock Industry, which was held online by the Executive Team of the 970 Agricultural Connection Forum under the MARD and the Agribusiness Reference Group of the Australian Center for International Agricultural Research (ACIAR), Dr. Nguyen The Hinh, Deputy Head of the Agricultural Projects Management Board, reported that the Low Carbon Agricultural Support Project (LCASP) has successfully established models in ten provinces.
Large-scale livestock farms using biogas technology are achieving profit margins of over 20 percent, with a payback period of about 5-6 years. Particularly, pig farms with over 5,000 heads get a profit rate of 60 percent and a payback time of only 2-3 years. These farms not only produce a significant amount of food but also generate a substantial amount of electricity from livestock by-products.
However, the current challenge is that the government has not allowed biogas electricity to be connected to the national grid, leading to an inability to consume the electricity generated from biogas. Most livestock farms only use up around 20-30 percent of the biogas-generated electricity.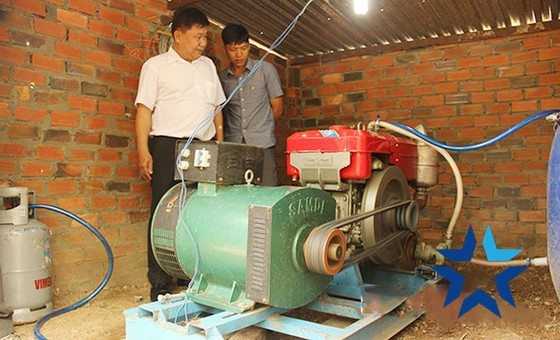 Biogas power generator. (Photo: SGGP)
Therefore, at the forum, Dr. Nguyen The Hinh urged the government to allow the connection of biogas-generated electricity to the national grid to create a consumption market. Additionally, policies should be put in place to encourage the development, production, and commercialization of domestic biogas generators.
Mr. Le Thanh Tung, Deputy Director of the Department of Crop Production, stated that the livestock industry produces hundreds of millions of tons of waste per year, including solid, liquid, and gas. The objective is to prevent environmental pollution and greenhouse gas emissions and reuse these by-products in the organic agricultural production cycle, which will result in economic benefits.
The leader of the Department of Crop Production said that the recommendations and opinions made by livestock and production units during the forum would be collected and submitted to management agencies to adjust guidelines and management policies accordingly.