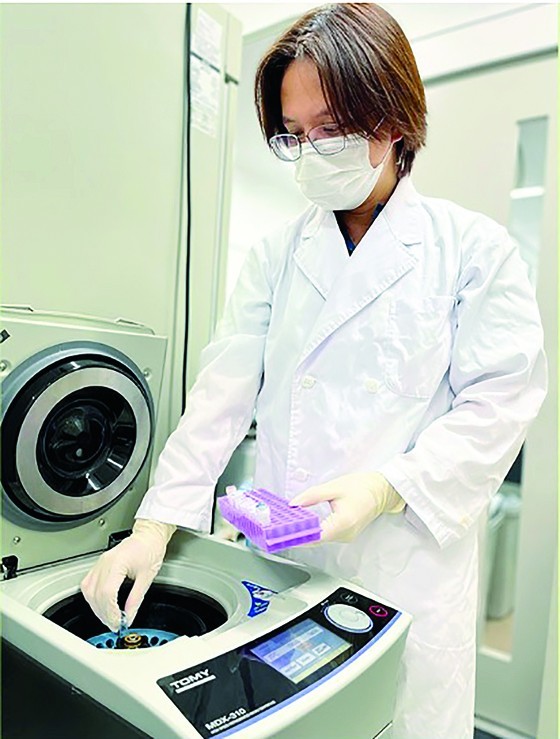 La Hoang Anh
These issues were spoken about at the fourth annual conference on interdisciplinary science held by Kyushu University at the end of 2022.
Professor Nakao Miki, Dean of the Faculty of Agriculture of Kyushu University, emphasized that cooperation between Japanese universities in general and Kyushu University in particular with Vietnamese universities is very important.
Mr. Miki expressed his desire to further develop this relationship. In the coming time, the university will focus more on research and training related to digital transformation, smart agriculture and possibly other areas related to modern agriculture using high technology, such as modern biotechnology and economic sciences.
According to Professor Nakao Miki, 22 graduate students and agricultural research students from Vietnam were studying at the Faculty of Agriculture at Kyushu University in the academic year 2022. The 22 graduate students and agricultural research students received scholarships from Japanese governments, schools or corporations.
Moreover, according to Professor Nakao Miki, those who are passionate about research can pursue higher education in Japan through human resource development programs and projects offered by the Japan International Cooperation Agency in Vietnam.
The Japan Television Station (NHK) has just conducted a program on research on agricultural wastes for medical purposes with an orientation towards smart and sustainable agriculture which Vietnamese Ph.D. students in Japan are interested in.
Having just completed his Ph.D. in agriculture at Hiroshima University in September 2022, La Hoang Anh hoped his research will be a "piece of the puzzle" in the field of agro-biomedicine.
La Hoang Anh's topic is to exploit compounds extracted from agro-forestry by-products or from invasive weeds, then test their biological activities so that they can develop medicines. Being a research officer at the Institute of Agricultural Genetics under the Ministry of Agriculture and Rural Development of Vietnam, La Hoang Anh went to Japan to study for a master's degree in 2015. He experienced failures in making the research, but La Hoang Anh is still determined to pursue it to the end.
The Hiroshima University awarded two excellent student awards to La Hoang Anh in 2021. In 2022, La Hoang Anh received the award as a student who has made great contributions to the university in academics through scientific publications. La Hoang Anh's research has received much attention from journals and scientists around the world.
Elsewhere in Japan, a Vietnamese with the desire to develop Vietnamese agriculture more adaptive to climate change came to Japan hoping to learn technology as well as better agricultural practices. to turn your long-standing dream into reality.
After successfully defending his doctoral thesis in agricultural science at Kyushu University in September 2022, Le Tran Thanh Liem said he had solved the problem for three popular crop groups in Vietnam. Liem found a solution to take advantage of seedless lemon trees to reduce greenhouse gas emissions.
Thanh Liem returned to work at Can Tho University to implement the above research in practice. In the future, Thanh Liem wants to replicate this model in other crop groups and possibly to other production areas in the Mekong Delta.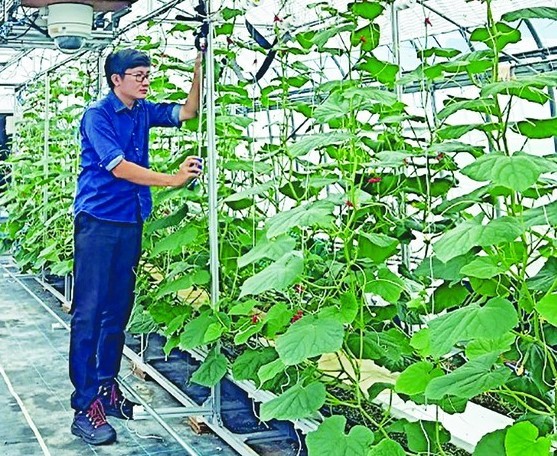 Pham Thanh Dong
Also having the desire to apply high technology and artificial intelligence (AI) to agricultural production in Vietnam, Pham Thanh Dong chose Japan to carry out his research after 4 years of pursuit which use AI instead of human labor to identify insects. Pham Thanh Dong is doing research at Kyushu University on smart agricultural models to control insects on crops. After completing his studies at Kyushu University, Thanh Dong hoped to return to Vietnam to make a contribution to smart agriculture in his hometown the Southern Province of Binh Duong.