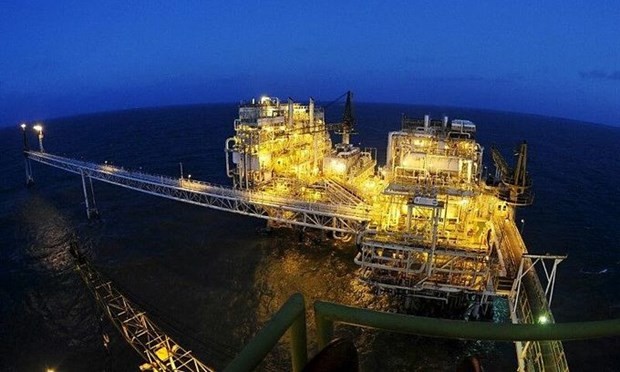 A view of the state owned Pertamina offshore oil and gas production rig Mike-Mike off the coast of West Java, Indonesia. (Photo: Reuters)
Indonesia may deliver 100 to 150 million standard cubic feet per day (MMSCFD) of gas through a gas pipeline from the Tuna block operated by Harbour Energy and ZN Asia Ltd - a subsidiary of Russia's state-owned oil company Zarubezhneft, Arifin said.
Arifin said that Vietnam's energy demand is very huge, especially for industry. In addition to gas exports, Indonesia and Vietnam have signed a cooperation agreement in terms of renewable energy.
Vietnam currently operates hydroelectric plants with a total capacity of up to 70 TWH, so the cooperation between the two countries will complement each other, he noted.