Achievements recorded by Quang Trung Software City (QTSC) has made great contribution to Ho Chi Minh City's software development sector, city chairman Le Hoang Quan said September 14 at a meeting with the QTSC management board and relevant agencies.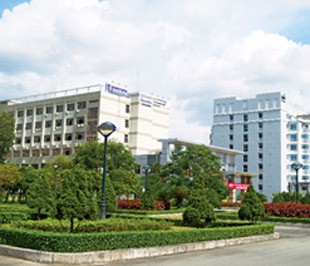 A view of Quang Trung Software City in Ho Chi Minh City's District 12
QTSC director Chu Tien Dung said after nine years of establishment, QTSC has attracted 101 information technology companies, including 43 foreign and 58 local enterprises, with a total registered capital of US$74.75 million.

Enterprises are expected to earn a total revenue of US$78.5 million in 2010, a threefold increase compared to 2005.

Over 22,380 people have worked and studied at QTSC, the biggest software park in Vietnam.

QTSC has developed infrastructure of data center to facilitate establishment of email system, Cityweb and MetroNet in the city.

QTSC has also developed server system to serve the city's e-government program with a total capital of VND18.4 billion.

At the meeting, city chairman Quan urged relevant agencies to give full consideration to the company's proposals, especially those relating to high-quality personnel development, so it can continue to gain achievements of higher value to facilitate the city's economic restructuring in a trend towards hi-technology.