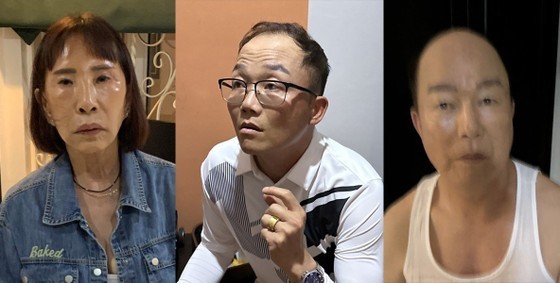 Three Korean people are arrested for theft investigation
Yesterday night, the Criminal Police Department (PC02) under the Ho Chi Minh City Public Security Department announced that three Korean people including Wang LeeHyang, Gim ChangDuok and Heo SeongHyun in District 1 have been detained by the police for questioning.
Previously, the Team 4 of PC02 was informed on May 21 that thieves broke into a resident's house in District 7 and stole properties including VND200 million, US$ 30,000, a precious watch, one diamond ring, gold bracelets, gold rings, SJC gold bars worth over VND2 billion.
After receiving the news, the Division PC02 cooperated with their peers from the Immigration Department (PA08), District 1 Police and District 7 Police to conduct an investigation. Later, police officers identified three Korean people including Wang LeeHyang, Gim ChangDuok, and Heo SeongHyun involved in the theft. The three Korean people were brought to the police station for questioning.
At the district police station, three Korean people admitted their crimes. According to their statement, around 4:00 pm on May 19, all three stayed at the hotel in Tan Phong Ward of District 7 to discuss stealing property. At 6:45 p.m. on the same day, all three went to a house on My Thai Street, Tan Phu Ward, District 7 to find a house to break into.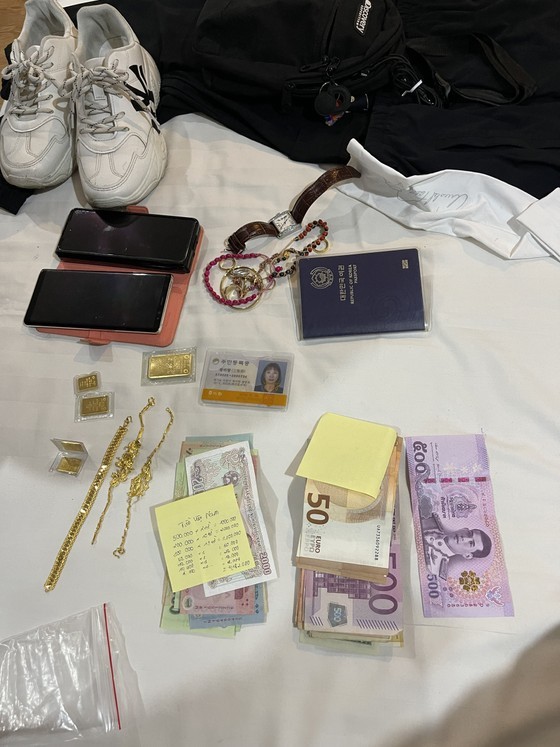 Theft exhibits
At this time, Heo SeongHyun saw that the house on the street had no lights on, so he stopped and showed Gim ChangDuok and Wang LeeHyang. After that, Heo SeongHyun walked over to the side of the house and climbed the fence inside, leaving Gim ChangDuok and Wang LeeHyang standing outside.
Once inside, Heo SeongHyun used a hammer to break the glass door on the side of the house and then went to the front door to use a crowbar to break the door lock for Gim ChangDuok to go inside.
Next, Heo SeongHyun entered the bedroom on the second floor and discovered that there was a safe next to the bed, Heo SeongHyun used a hammer and crowbar to break the safe and with Gim ChangDuok took the property returning back to the hotel.
The three checked out and went back to the hotel on Ly Tu Trong Street, Ben Thanh Ward of District 1 to rent a room. While they were planning to return to Korea, they were arrested.