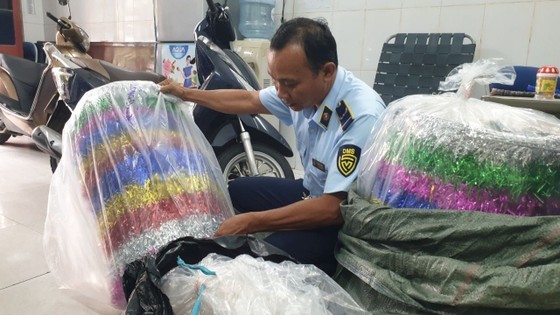 A official of Ho Chi Minh City Market Surveillance Department checks lanterns.
On the afternoon of September 12, the Ho Chi Minh City Market Surveillance Department said that the Market Surveillance Team collaborated with the police force to check a toy store for kids in Chau Van Liem Street, District 5 and detected some 1,500 lanterns of unknown origin which would not meet safety requirements for consumers.
According to the business owner, all lanterns were traded in the market without any invoice or documents.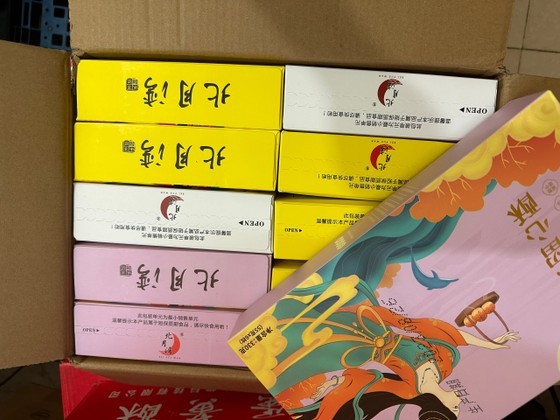 Hundreds of mooncakes without origin or invoices are seized.
Previously, the market surveillance forces also detected and seized more than 600 mooncakes with their brand names Bei Yue Wan and Pamiriter without origin or invoices at food facilities in the districts of Phu Nhuan and Binh Thanh.