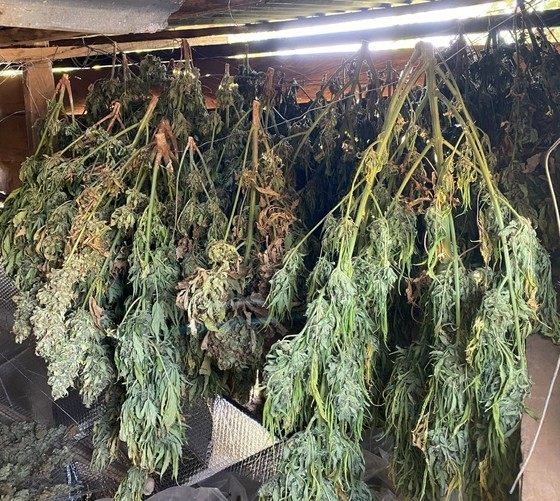 Cannabis is hidden in the couple's house
According to the police's announcement, the local police force coordinated with related units to detect a couple - Tran Van Vu and Le Thi Thom in Bon Bu Dar who have been secretly cultivating cannabis in their field in Dak Hut bon, Quang Truc Commune.
At the scene, the authorities discovered, plucked and confiscated more than 500 cannabis plants with a height of 35-80cm. Moreover, police officers seized many cannabis plants, leaves, and flowers.
At the police station, this couple confessed that around January 1-2023, the husband surfed the social network Facebook to buy 700 cannabis seeds at the cost of more than VND14 million from an unidentified man; then the couple planted the plants.