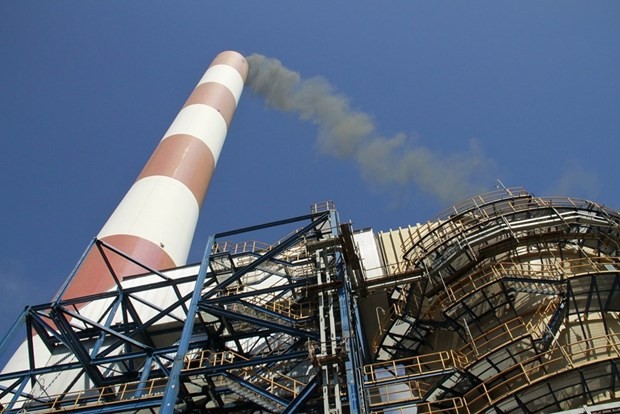 A corner of Thai Binh 2 Thermal Power Plant. (Photo: VNA)
The figure represents an increase of 46.6% compared with the same period last year, thanks to the inauguration of Thai Binh 2 Thermal Power Plant in late April.
In May alone, the group generated 2.77 billion kWh of electricity, up 7.8% from April.
Along with power production, PetroVietnam continues to maintain strong growth momentum, ensuring the supply of strategic products, especially crude oil, gas and petrol, contributing to ensuring national energy security.
Specifically, crude oil output in the first five months of this year was estimated at 4.41 million tons, exceeding the set plan by 13.7% and equaling 47.5% of the year's plan. Of the figure, domestic crude oil exploitation reached 3.66 million tonnes, equivalent to 48.6% of the yearly plan and gas production hit 3.42 billion cu.m, equaling 57.6% of the plan for the whole year.
This result reflects the efforts of PetroVietnam and its member units in applying measures to maintain output while ensuring safety in the context that most of Vietnam's key oil wells are on a decline.
Regarding domestic petrol production (including Nghi Son Refining and Petrochemical Company), the group's output hit 1.47 million tonnes in May, up 32.6% year-on-year.
PetroVietnam's petrol production reached 6.3 million tons in the first five months of 2023, a year-on-year increase of 18.1%.