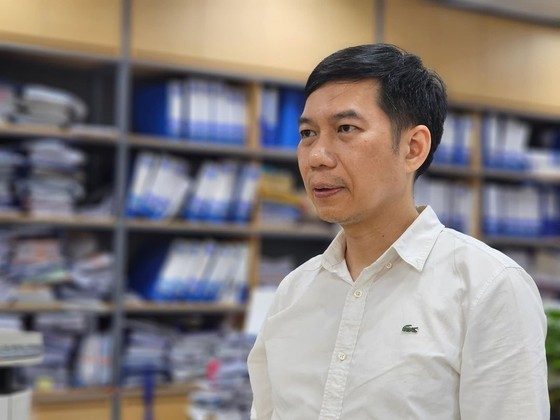 Deputy Director of the Drug Administration of Vietnam Le Viet Dung
Yesterday, Deputy Director of the Drug Administration of Vietnam Le Viet Dung said at a press brief about measures to overcome the shortage of rare drugs and the lack of botulinum antidote following the Prime Minister's guideline, the Ministry of Health has been preparing for the establishment of stockpiling centers for rare drug and drugs with limited supply. It is expected that 3-6 centers will be set up across the country.
The number of reserve drugs is about 15-20 sorts and botulinum is also one of the drugs on this list. At the same time, the Ministry of Health is also liaising with the World Health Organization to study the WHO's storage mechanism so that there will be a connection between the storage of rare drugs, drugs with little supply in Vietnam as well as in other countries in the region and the WHO's warehouses.
"Currently, there has been a sufficient legal basis for basic rare drugs; therefore, the Drug Administration of Vietnam has also issued documents recommending that medical facilities across the country need to be proactive in reporting their demand for the necessary quantity and procurement of drugs to ensure treatment needs, especially for rare drugs", Mr. Le Viet Dung emphasized.
Regarding recommendations to prevent botulinum poisoning cases, the Ministry of Health pointed out that in production and processing, manufacturers must use safe ingredients strictly complying with regulations on hygiene in the production process.
Especially, in the production of canned goods, manufacturers must strictly adhere to the sterilization regime. Consumers should absolutely not use canned products that have been expired, improperly canned, preserved, or unusual in taste or color but use food products and ingredients of clear origin and eat freshly cooked foods.
Last week, after receiving reports from the Department of Health of Ho Chi Minh City and Cho Ray Hospital about the lack of botulinum antidote for critically ill patients, the Ministry of Health immediately contacted domestic and foreign drug suppliers and WHO to have rare drugs as soon as possible.
Six vials of botulism antitoxin heptavalent (BAT) sent from Switzerland arrived in Vietnam on Wednesday for treatment of the three botulism patients but a 45-year-old patient died on the day before he got the injection.