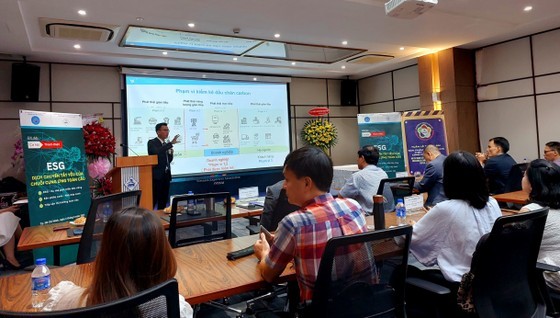 At the ESG seminar
As of June 6, the Ho Chi Minh City Association of Mechanical and Electrical Enterprises coordinated with Investment and Trade Promotion Center (ITPC) to host the ESG seminar.
The seminar took place in the framework of the Ho Chi Minh City Products Week 2023 - Mechanical and Electrical Devices, Digital Technology 2023 which has been taken place at the Export Showroom on 92 – 96 Nguyen Hue Street, District 1, Ho Chi Minh City from June 1 to June 6.
Speaking at the opening ceremony, Deputy Chairman of the ITPC Nguyen Tuan affirmed that applying ESG was the trend of enterprises in the world.
For this regard, many Vietnamese businesses have had management changes and applied ESG to their business strategies.
However, Vietnamese businesses have faced obstacles in ESG development due to the limitation of the current production technologies which is hard to switch into new technologies promptly.