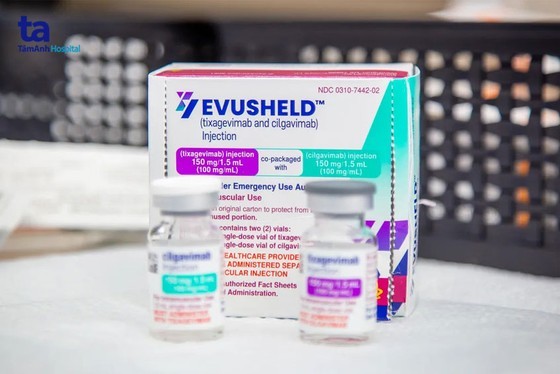 Vietnam still approves use of Covid antibody treatment
The Drug Administration of Vietnam under the Ministry of Health announced this yesterday. The administration said that the U.S. Food and Drug Administration has recently not authorized Evusheld emergency use in the U.S. until further notice from the USFDA. The U.S. drug watchdog stated that The FDA pulled Evusheld from the market because it is not effective against the Covid subvariants that are currently circulating in the U.S.
The Drug Administration of Vietnam stated that the drug Evusheld was granted a certificate of circulation on October 25, 2022. Until January 30, 2023, Covid antibody treatment Evusheld is still allowed to be circulated and used by strict pharmaceutical regulatory agencies (SRAs) such as EMA in the EU and agencies in Japan, the UK, Australia, Canada, Switzerland and Asian countries.
Immediately after receiving the above information from the U.S. FDA, the Ministry of Health's Advisory Council for the issuance of circulation registration certificates of drugs and medicinal ingredients met to consider the circulation and use of Evusheld in Vietnam. The council concluded that the drug Evusheld is still effective against variants of the SARS-CoV-2 virus that are widely circulating in Vietnam. Therefore, the council proposed to continue to allow the circulation and use of the drug Evusheld in Vietnam.