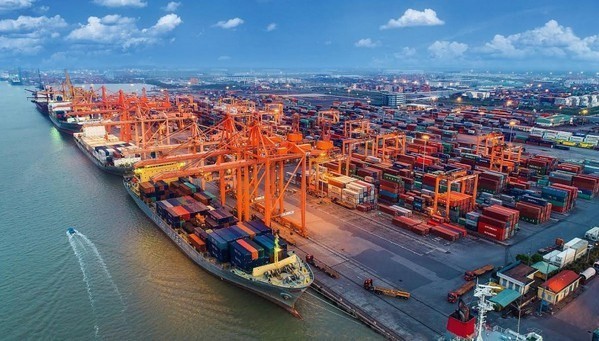 In January, Vietnam's total import-export turnover reached US$46.56 billion.
The office reported that in the month, total import-export turnover reached US$46.56 billion, down 17.3% over the previous month and 25% year on year, with exports dropping 21.3% to US$25.08 billion, and imports falling 28.9% to US$21.48 billion.
While the domestic sector saw a trade deficit of US$1.04 billion, the foreign-invested sector (including crude oil) posted a surplus of US$4.64 billion.
Experts attributed the result to the long New Year and Lunar New Year (Tet) holidays, which were all in January, reducing the number of working days. Last year, the Tet holiday fell in February.
The GSO reported that the manufacturing-processing sector earned the highest export revenue with US$22.32 billion, accounting for 89% of the country's total.
Meanwhile, there were three goods groups with imports of over US$1 billion.
In January, the US remained the biggest importer of Vietnamese goods with a revenue of about US$7.6 billion, while China was the biggest exporter to Vietnam with US$8.1 billion.
The GSO held that many countries are facing the threat of inflation and economic recession, leading to reduction in global consumption, thus affecting Vietnam's import-export activities.
Export activities showed signs of slowing down from the fourth quarter of 2022 with fewer orders, it said, adding that 2023 is likely to be a tough year for Vietnam's import-export.
According to the Ministry of Industry and Trade (MoIT), Vietnam's exports depend on many outside factors, but tax reduction from free trade agreements that Vietnam has joined and the strengthening of socio-economic recovery and development will motivate exports this year.
In 2023, the MoIT sets a target of a 6% rise in goods export revenue, with trade surplus maintained.