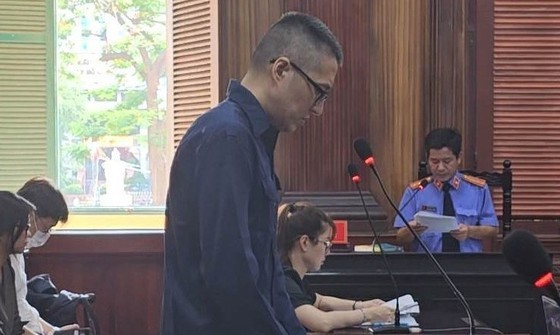 Jeong In Cheol at court.
During the trial, Jeong In Cheol admitted to the crimes mentioned in the indictment. However, he claimed he was under significant pressure due to a mounting debt he had borrowed on behalf of the victim, Han Yong Duk, who was also a South Korean national. Jeong In Cheol stated that when he asked Han Yong Duk for repayment, the victim refused to comply.
Additionally, Jeong In Cheol alleged that Han Yong Duk had threatened to hire criminals to harm him and his family. It was under these circumstances that Jeong In Cheol felt compelled to resort to killing Han Yong Duk.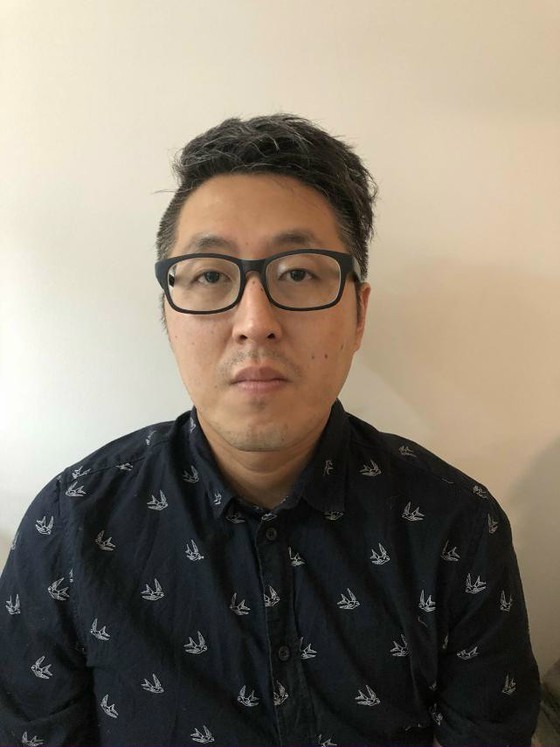 Jeong In Cheol receives a death sentence for murder and robbery.
The court panel recognized that the defendant's actions posed a direct threat to the lives and property of others, making them highly dangerous. To serve as a deterrent and preventive measure, the court deemed it necessary to impose a severe sentence. Following thorough deliberation, the court sentenced Jeong In Cheol to the death penalty for the crime of "Murder" and eight years of imprisonment for the crime of "Robbery". Consequently, the combined punishment for both offenses resulted in the death penalty.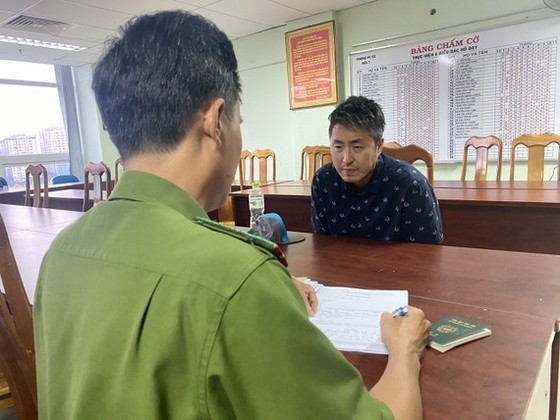 Police interrogate Jeong In Cheol.
Jeong In Cheol arrived in Vietnam in 2010. In 2018, he and his spouse established Creata VN Marketing Company, with Jeong In Cheol assuming the role of director.
In March 2019, while dining at a restaurant in District 7, Jeong In Cheol became acquainted with Han Yong Duk. In April 2020, both individuals agreed to invest VND1.8 billion each in a business venture in An Giang Province. However, their entrepreneurial endeavors did not achieve the desired success.
On November 14, 2020, Han Yong Duk approached Jeong In Cheol, requesting a loan of VND2.7 billion for two days, with an interest rate of 30 percent. Subsequently, Jeong In Cheol borrowed additional funds to transfer to Han Yong Duk.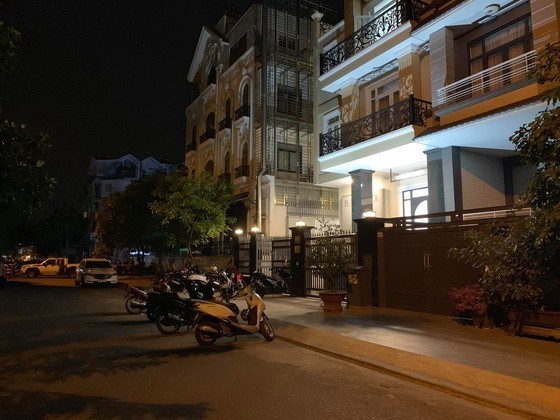 The crime scene
On November 17, 2020, Han Yong Duk failed to repay the agreed-upon principal amount and interest, stating that he would deduct the debt from the VND1.8 billion he had jointly invested with Jeong In Cheol. Frustrated by this situation, Jeong In Cheol conceived the idea of detaining Han Yong Duk to exert pressure and recover the money.
On November 24, 2020, Jeong In Cheol purchased ten sleeping pills and then crushed them into a powder. Afterward, Jeong In Cheol contacted Han Yong Duk and arranged a meeting at a coffee shop in District 7 to discuss the debt repayment.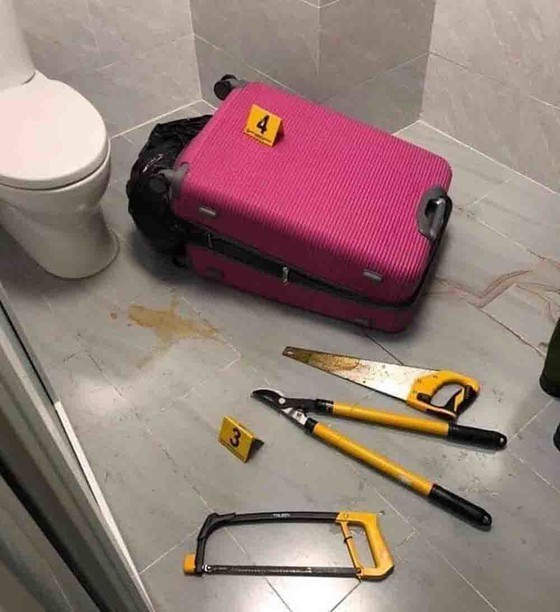 The tools Jeong In Cheol used to dissect the victim's body.
There, Jeong In Cheol mixed the sleeping pills into a glass of beer and offered it to Han Yong Duk to consume. Around 20 minutes later, Han Yong Duk became immobile after ingesting the drugs. After discovering the victim had died, Jeong In Cheol transported Han Yong Duk's body to the restroom to dismember it and concealed the remains in different places.
Jeong In Cheol also took two bracelets of the victim, along with other belongings, before fleeing. However, he was subsequently apprehended by the police.