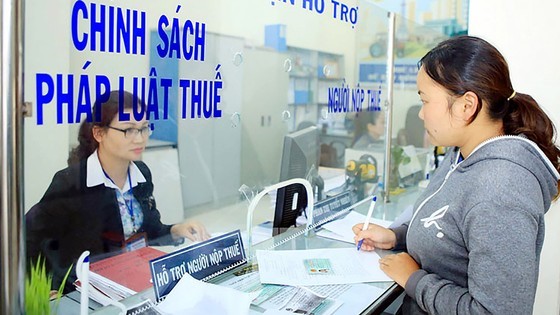 Illustrative photo
According to the registration plan in 2022, commercial banks will spend about VND800,000 billion on outstanding loans, and interest support will amount to VND16,000 billion.
The state bank pointed out three difficulties and obstacles in the process of implementing Decree No. 31/2022/ND-CP (Decree 31) on interest rate support from the state budget for loans of enterprises, cooperatives and business households. Plus, customers are afraid of post-inspection, inspection, and audit procedures of competent state agencies; moreover, the bank stipulated conditions for supporting resilience; and some business households do not have a business registration.
Regarding the condition of resilience, the draft amendments and supplement to Decree 31 stipulated that customers who can pay for their debts meet the lending conditions of commercial banks according to current regulations.
Problems still exist with the state bank's instruction of a loan lender's revenue, output, profit, or business development and direction of enterprises because many customers can't confirm recovery in the current context. In the case of building according to the criteria of revenue, output, and profit increasing, but in fact, due to the impact of many uncertain factors, these indicators do not increase, as a result, banks and customers are afraid that they will be punished when authorities pay an inspection later to evaluate policy profiteering. Particularly for the remaining two problems, the draft has not yet provided a solution.
According to the Vietnam Confederation of Commerce and Industry (VCCI), customers are afraid of post-inspection, inspection and audit procedures partly because the provisions of Decree 31 are not really clear. The new Decree only stipulated that the inter-sectoral working group has the right to inspect the interest-supported loans and the inter-sectoral working group works according to the regulations promulgated by the State Bank.
However, at present, the SBV has not issued regulations and has no more specific regulations so that enterprises can be assured that they will not pay an additional fee for inspection activities. In order to be transparent and clear, helping to eliminate the fear of customers, VCCI proposed to have detailed regulations on inspection activities of the State Bank and the working group not to overlap with other inspection activities to minimize time costs for customers. Inspection activities are conducted mainly at commercial banks and only when commercial banks are detected to have signs of violations, inspectors will pay visits to these violating banks.
Regarding the issue of business households without business registration, currently, Decree 01/2021/ND-CP on business registration is exempting households engaged in agricultural, forestry and fishery production from business registration. Meanwhile, Decree 31 required business households in the fields of agriculture, forestry and fishery to have business registration in order to receive interest rate support.
With this regulation, all agribusiness households were indirectly moved from the list of business establishments that are entitled to interest rate incentives, while this is a relatively sustainable development field in the context of many macroeconomic flunctuations. Therefore, the SBV needs to have a separate plan for agricultural, forestry and fishery business households that are allowed to access interest rate support without having a business registration.