Many large scale state commercial banks announced to adjust Vietnam dong mobilization interest rate with terms of less than 1 year by 0.3 to 0.5 percent per year.
Accordingly, non term deposit interest rates and less than one month are offered by 0.3-0.5 percent per year; with terms of one month to less than 3 month is at 4.2 -4.3 percent per year.
With terms of 3 months to less than 5 months are 4.8 percent per year and from 5 months to less than 6 months at 5 percent per year; from 6 months to less than 9 months at 5.3 percent per year and with terms of 9 months to 12 months are offered 5.5 percent per year by commercial banks.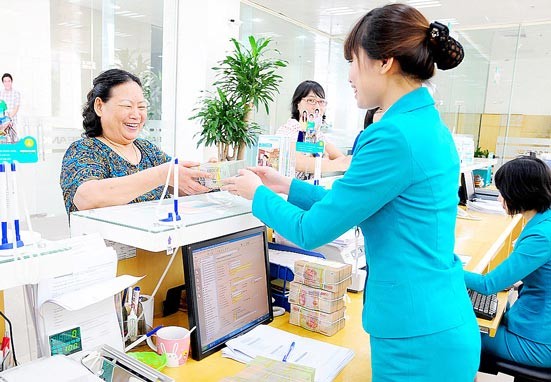 Vietnam dong mobilisation interest rate will be reduced by 0.3-0.5% -Photo: SGGP
State Bank of Vietnam said the adjustment is effective solution aiming to orient the government's macro economic management.
From the begining of the year to date, State Bank of Vietnam has controled monetary policies; created condition to stable mobilization interest rates, ensuring the government's target in stabilization in interest rates.