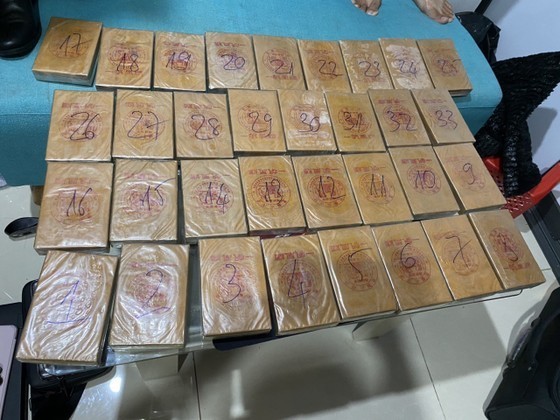 Ho Chi Minh City Police seized a large amount of drugs in a special case
In May, the Municipal Department of Public Security continued to strengthen fighting crimes, especially organized crime groups, street crimes and crimes related to black credit.
During the month, the city has recorded 348 cases on social order which caused seven deaths and 13 injured with a total damage of nearly VND2.8 billion (US$120,000).
Besides, the HCMC Police investigated and discovered 258 cases, reaching 74.14 percent, and arrested 374 subjects.
Police forces detected and handled 112 cases of economic management, corruption of positions and seized properties with a total amount of more than VND7.1 billion (US$304,000).
Major General Le Hong Nam, Director of the Municipal Public Security Department required heads of the public security divisions in localities to focus on reviewing and evaluating the implementation results of programs, plans and work targets, learning from experiences and overcoming shortcomings and limitations. Therefore, it is important to drastically direct and speed up the progress of solving backlog tasks and completing all assigned tasks.
In addition, it is essential to strengthen fighting crimes of all kinds, especially crimes related to drugs, black credit, corruption, street crimes and economic crimes.
On the other hand, the police forces at all levels are assigned to review, control, inspect and handle automobiles transporting goods and passengers in the city; strengthen inspection over car turning facilities and car repair shops suspected of manufacturing and trading spare parts and components serving for car tuning activities in Ho Chi Minh City.