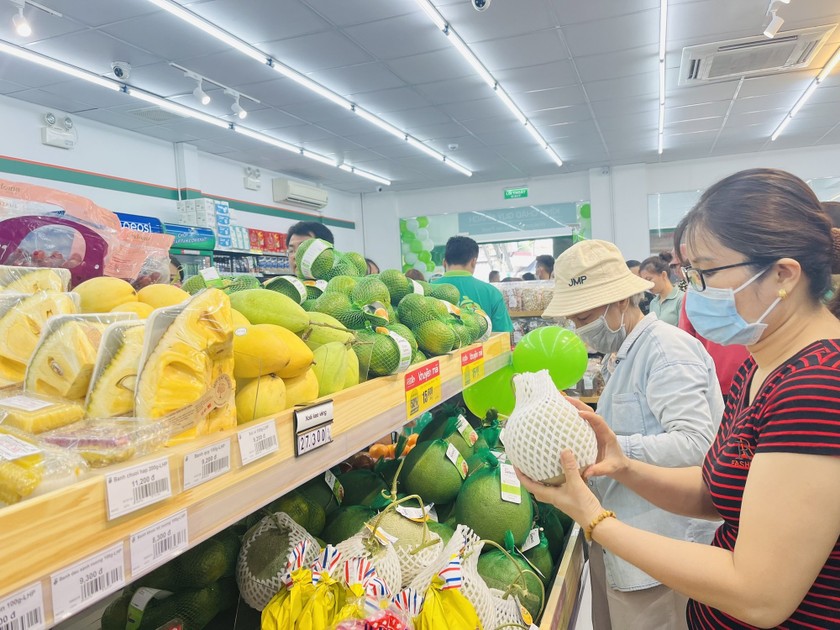 Domestic produce is widely accessible in the country

The festival has various activities of:
_Artistic Path for Typical Agricultural Products – Driving Force for Rural Development;
_Artistic Path for Red Ceramic;
_Parade of Vietnamese Agricultural Products – Reaching out for Integration;
_Meeting about Improving the Values of Vietnamese Agricultural Products;
_'Delicious Meal from Home Garden Products' contest;
_'Delicious Food from Typical Agricultural Products' contest.
This year's festival has 500 booths to display typical agricultural, industrial and cottage-industrial products; handicraft items from red ceramic; tourism products; hi-tech machinery for agricultural activities.
In the opening ceremony, the organization board received the decision to certify the Vietnam Record on 'the Largest Traditional 3-Compartment and 2-Wing House from Red Ceramic in Vietnam' located in Vinh Long Province.
On this occasion, 100 scholarships of VND1 million each (US$41.6) were delivered to poor students with excellent academic results.