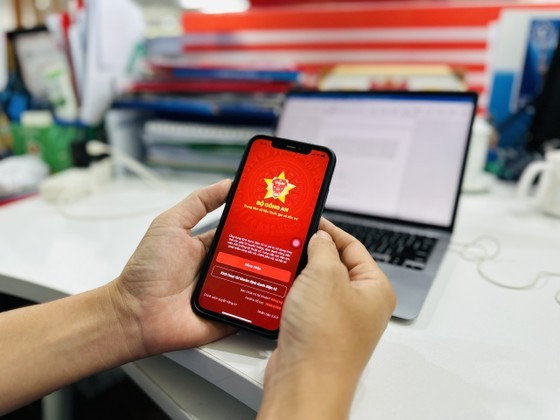 Citizens are warned against strangers volunteering to help activate level 2 of their e-ID (Photo: SGGP)

Recently, the police force in all wards and communes of HCMC and other provinces are encouraging citizens to complete level 2 of their electronic identification on the official app VneID.
Taking advantage of this, ill-intention people impersonate a local police officer to contact victims via phone calls and request the installation of a strange application different from VneID or even sensitive information provision so that those criminals can help activate the e-ID at level 2. When following such instructions, victims have their personal data stolen.
Therefore, the police warn that they only encourage citizens to visit the nearest police station for this level-2 activation process. Also, there is only one app, named VneID, to serve this function. This activation cannot be carried out indirectly by other people because the related person must have their photo captured and their fingerprints scanned.
Anyone calling and saying that they are a local police officer to ask the public to provide personal information or install another app for this activation purpose is scammers. Their instructions must not be followed.
Meanwhile, the police are encouraging those who have not activated level 2 of their e-ID to visit the nearest police station to complete this process.