The Bank for Investment Development of Vietnam (BIDV) in HCMC yesterday signed a credit contract equal to US$ 148million to invest the 1st phase of the green environment technology park's project in Long An.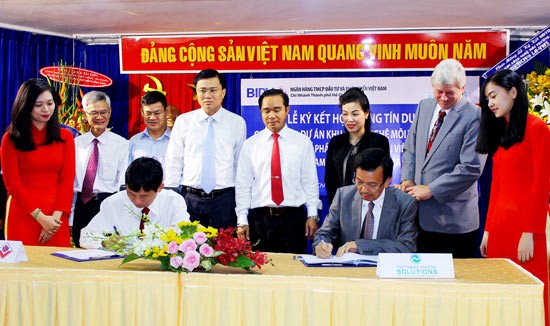 BIDV and VWS signed a credit contract on December 30 -SGGP
The project's investor is Vietnam Waste Solutions (VWS).
The project covers an area of 1,760 ha and is exploited within 75 to 100 years, totaling investment capital of US$ 450million for the first phase. It will be divided four phases including
the 1st phase of US$ 211million is expected to put into operation in 2020.
The project has capacity of 40,000 tons per day, meeting the demand of the waste treatment in HCMC, Long An and other economic zones in the south Vietnam.