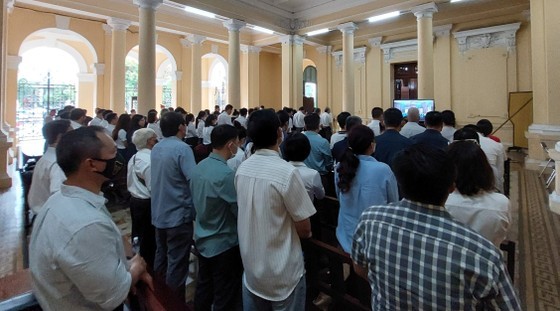 At the courtroom
The company, agency and units committed the crimes of smuggling, illegal goods and money transportation via borders; fraudulent appropriation of property; bribery; violations of accounting regulations, causing serious consequences; irresponsibility triggering serious consequences; manufacturing and trade of counterfeit goods; forging documents of agencies or organizations; using fake documents of agencies or organizations; violations of regulations on management of state properties causing loss and waste.
Of which, former Deputy Director of the Ho Chi Minh City Tax Department Nguyen Thi Bich Hanh and 17 former staff of the department were indicted for violating regulations on the management of state property causing loss and waste and irresponsibility triggering serious consequences. Of them, three former taxmen who used to work at the Tax Divisions in District 1, District 3 and District 5 were prosecuted for the act of receiving bribery.
Besides, seven customs officers were also judged for the act of irresponsibility triggering serious consequences. The victims of the case were identified as HCMC Tax Department and Thuduc House.
According to the indictment, from 2016 – 2020, Trinh Tien Dung who was under international wanted notice had directed to establish enterprises in Vietnam and overseas to make import and export documents.
Dung and his partners in crime had connected with staff in Thuduc House to make and sign hundreds of economic contracts with eight foreign companies to sell electronic components to partners with a total amount of exported consignments of more than US$158 million.
The subjects had taken advantage of the zero percent tax policy, Dung and his accomplices made 334 contracts on purchasing and selling electronic components and inflated the price by nearly 400 times with the aim to appropriate tax refunds.
Specifically, Thuduc House made 19 document sets to submit to the HCMC Tax Department to propose tax refunds with a total value-added tax of over VND430 billion (US$18.4 million) and the department promulgated 17 decisions on tax refunds of more than VND365 billion (US$15.6 million) for the company.