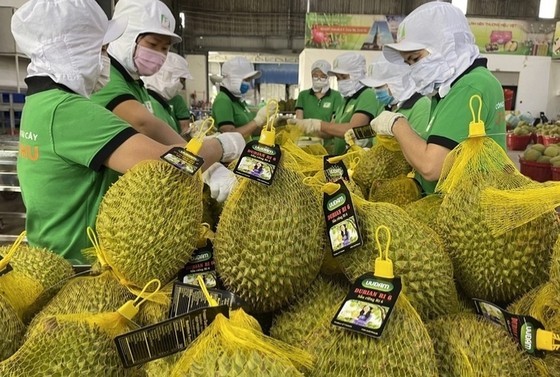 Illustrative photo
Farming area codes enable traceability and thus agricultural exports.
To qualify for export to China, durian needs to weigh three kilograms or more, meet stringent safety standards, have traceability stamps in English or Chinese, and show the name of the packaging facility.
China, the world's largest durian market, began importing the fruit from Vietnam last year after approving 51 farming area codes.
The number has since increased to 293 along with 115 packaging facility codes.
According to statistics from the General Department of Customs, durian has been identified as the fruit with the highest economic value.
Its exports in the first quarter were worth US$153 million, 8.3 times up from the same period last year, of which China accounted for 83 percent.
Dang Phuc Nguyen, general secretary of the Vietnam Fruit Association, said the fact that more farming area codes and packaging facility codes had been approved by China was good news for durian growers and exporters.
It would enable Vietnam to increase exports to China, where demand is enormous.