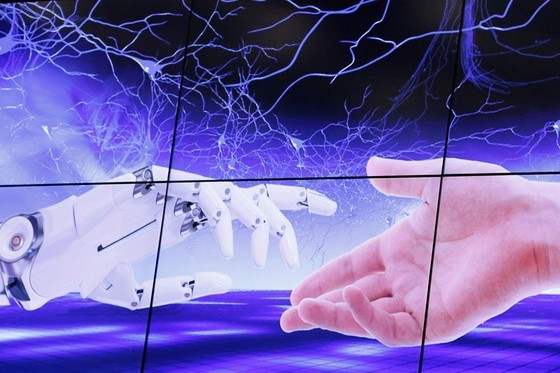 (Photo: REUTERS)

ChatGPT is provided free by OpenAI; yet in Vietnam, the registration for a ChatGPT account is restricted, and thus users must use a Virtual Private Network (VPN) tool along with hiring a virtual phone number from the US to complete the signup process and authentication via email.
Seeing such a complicated process, many Vietnamese cyber users opt for buying an OpenAI to sign in and use ChatGPT at the price of VND10,000-20,000 (US$0.43-0.86). These are available on popular technology forums or Facebook, possessing their own risks of money loss.
Meanwhile, as ChatGPT is still under development and can only be accessed via OpenAI's official website, many applications using similar names to ChatGPT have appeared on the Internet. Some request a fee to install or a monthly service fee. Therefore, netizens should be cautious and verify information related to these applications before using them to avoid being scammed.
For the past few years, in Vietnam, many chatbots have been created and effectively applied in real life. For instance, Bizfly Chat has the ability to answer users' questions according to pre-built scenarios; Messnow – sponsored by Facebook, Microsoft and Amazon – is available in 50 languages with proper installation and implementation instructions and is integrated into Zalo.
FPT AI Chat is a platform to create and manage chatbots, equipped with technologies to process Vietnamese and machine learning. It will be increasingly smarter after training. Viettel Group has already launched the chatbot function on its app – My Viettel to replace the staff at call centers to provide information to customers.
In general, made-in-Vietnam chatbots are using AI fluently to automatically answer customers' questions, provide customer care and consultation. However, these chatbots can obviously never replace the human staff completely, so they should be used wisely as a support team.