The Ministry of Health yesterday sent its document to directors of departments of health nationwide and institutes of epidemiology over the prevention mission of Zika (Zee-ka) virus disease-a mosquito-borne viral infection.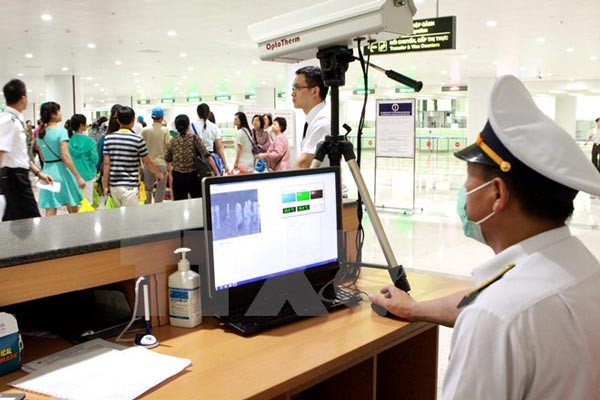 Screening passengers' body temperature at airport to monitor the disease entrance (Photo: SGGP)
As per the document, the Ministry urged to strengthen monitoring disease cases and take more samples from clinical facilities even private rooms. All samples should be sent to institutes of epidemiology and Pasteur institute for testing.
Pregnant women should be screened is they are suspected to have Zika virus and medical workers will provide them consultation.
Local authorities should launch campaign to kill mosquito and its larva to prevent the disease and dengue. Moreover, local administrations should increase information of the disease to residents to raise people's awareness so that they actively adopt measures against the disease. In addition, spraying chemicals to kill mosquito in residential blocks is needed as per the Ministry's guideance.