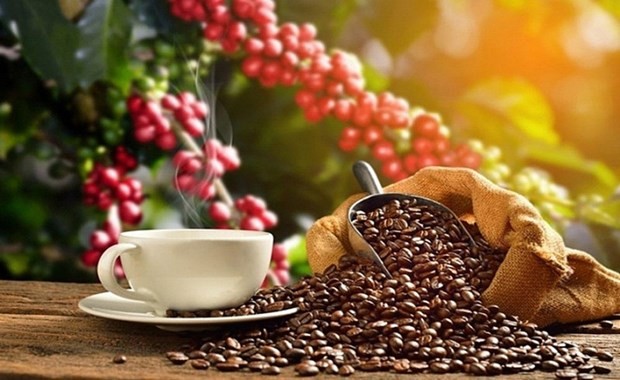 Vietnam was Spain's largest supplier of coffee by volume in 2022. - Illustrative image (Photo: vneconomy.vn)
The Ministry of Industry and Trade (MoIT)'s Import-Export Department cited statistics of the Statistical Office of the European Communities (EUROSTAT) as saying that the market share of Vietnamese coffee in Spain's total imports from the global market accounted for 30.16 percent in 2022.
Statistics compiled by the department indicate that Vietnam exported 342,300 tons of coffee in the first two months of the year, earning US$745.28 million, down 7 percent in volume and 9.5 percent in value year-on-year.
In February alone, the country shipped abroad over 200,000 tons of coffee worth US$ 434.9 million to foreign markets, up 40.3 percent in volume and 40.1 percent in value compared to the previous month.
Notably, in the January-February period, Vietnam's coffee exports to almost traditional markets increased. The country recorded 2- to 3-digit growth rates to markets such as Algeria, the Netherlands, Mexico, Russia, and Italy.
According to the department, Spain is the 8th largest trading partner of Vietnam in the EU, and the 8th biggest importer of Vietnamese goods.
Last year, the two-way trade between Vietnam and Spain hit US$3.54 billion, 13 percent higher than that recorded in 2021. This was the highest growth rate ever.
The two countries have witnessed the sound development of bilateral relations and there is a bright prospect for the two sides to further expand their relationship, especially in economic, trade, and investment cooperation.
Spain's coffee sector is forecast to grow by 6.84 percent in the 2022-2025 period, therefore there is ample room for Vietnamese coffee exporters to exploit the European market.
Vietnamese localities and business associations have been advised to coordinate with the Vietnam Trade Office in Spain in organising seminars to introduce potential business and cooperation opportunities for businesses, exporters and importers of the two countries.
Export businesses need to improve and maintain the quality and brand value of their products in the Spanish market, the office said.