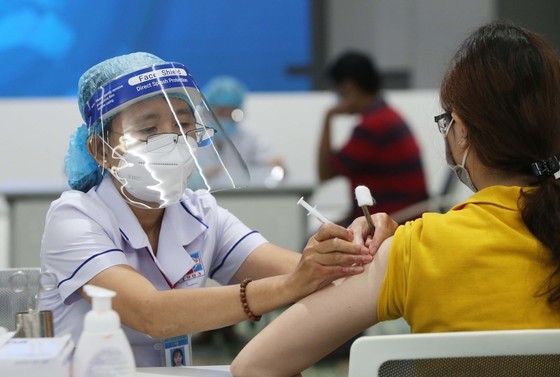 HCMC at risk of recurrent Covid-19 outbreaks due to increased travel
Moreover, the appearance of new variants in the southern metropolis is also possible.
The Center for Disease Control of Ho Chi Minh City (HCDC) said that the city has seen new circulating globally-dominant Omicron variant XBB which has appeared in 35 countries since October 2022.
In Asia, this highly immune-evasive XBB Covid variant has been identified in Singapore and India.
The World Health Organization confirmed that the Covid-19 pandemic is not over yet and a number of countries around the world have continuously recorded increasing cases and deaths such as China, Korea, and Japan so we need to remain vigilant in the epidemic situation.
According to HCDC, as of September 2022, herd immunity to Covid-19 in Ho Chi Minh City reached 98.7 percent, according to a randomly recorded survey. However, the effectiveness of the vaccine to protect the community will decrease over time if people do not receive the vaccine or do not receive the booster as prescribed, especially for high-risk groups of people such as the elderly, people with disabilities, and people with underlying diseases and immunodeficiency.
Therefore, the health sector called on city dwellers to take the responsibility to protect their families and maintain herd immunity against Covid-19 by injecting full doses, on schedule. Moreover, people should take family members and children from the age of 5 and up to get vaccinated against Covid-19 according to regulations.
The peak season of the Covid-19 vaccination roll-out will be carried out from now until the end of February 2, including Saturdays, Sundays and holidays of the Lunar New Year. HCDC will continue to distribute vaccines to districts, Thu Duc City and people can get the vaccine at fixed vaccination venues and hospitals.