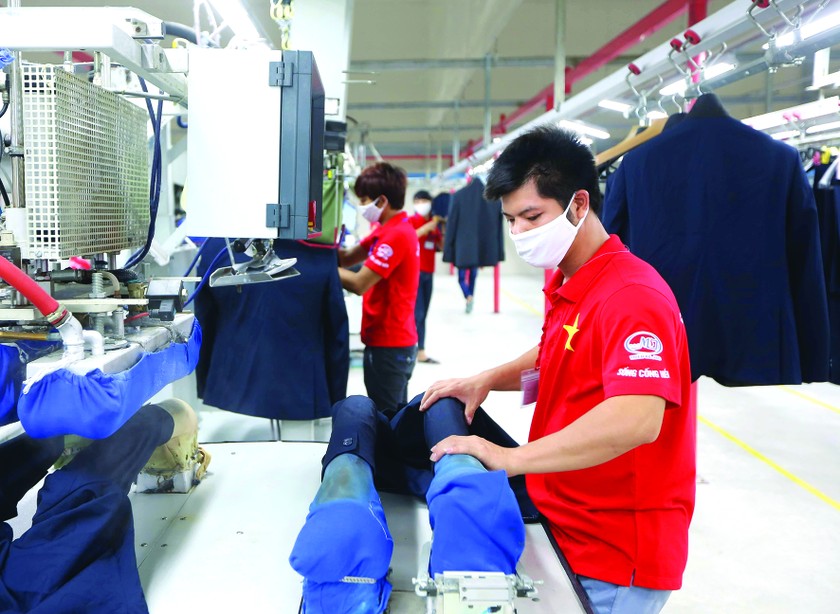 Illustrative photo
By December 20 of 2022, Vietnam reached nearly US$27.72 billion in foreign direct investment (FDI) including newly registered capital, adjusted and contributed capital and share purchases, equivalent to 89 percent over the same period in 2021. Of these, 2,036 new projects were granted investment registration certificates, up 17.1 percent over the same period; and 1,107 projects had their capital adjusted with a total amount of US$10.12 billion, up 12.4 percent and 12.2 percent over the same period respectively.
Thus, the newly registered investment capital decreased, meanwhile the number of new investment projects with adjusted capital increased over the same period.
According to Director General of Foreign Investment Agency (FIA) under the Ministry of Planning and Investment Do Nhat Hoang, the reduction rate is significant but it would not cause any concern.
However, under the context of being a production center of the world, the newly investment attraction tends to slow down which is considered to be a phenomenon for analyzing.
According to Dr. Nguyen Duc Kien, Head of the Prime Minister's Economic Advisory Team, the fluctuation of United States dollar (USD) along with its high interest rate are objective reasons that investors have been carful for expanding their business activities overseas, even they have withdrawn their capitals to host countries.
Foreign investment attraction from now to 2025 is likely to face difficulties as the capital cost in the United States is too high along with the Vietnam dong (VND) is inconvertible currency and localities tend to lure investors to their homeland without thinking of general situation.
However, a remarkable bright sign is that the FDI capital disbursement reached nearly US$22.4 billion, exceeding the level of US$20.38 billion of the whole year of 2019. The accumulated implemented capital is estimated to gain nearly US$274 billion, equaling 62.5 percent over the total valid registered capital.
Statistics showed that the contribution to GDP from FDI had been tended to gradually surge from 2005 so far. The FDI has always accounted for over 70 percent on the total export turnover and some 50 percent of the industrial output.
However, the coherence between FDI enterprises with domestic businesses is not really strong, and the FDI impact on science and technology innovation is still moderate.
In order to ultimately uphold the FDI capital's effectiveness contributing to the independent capacity and the self-strengthening of the economy, Doctor Tran Duc Kien shared that it is important to find appropriate partners to collaborate with the domestic enterprises instead of renting us performing their separated stages.
The enterprise's strength will be definitely depended on its efforts and it will be more and more developed thanks to the strong support of the State.