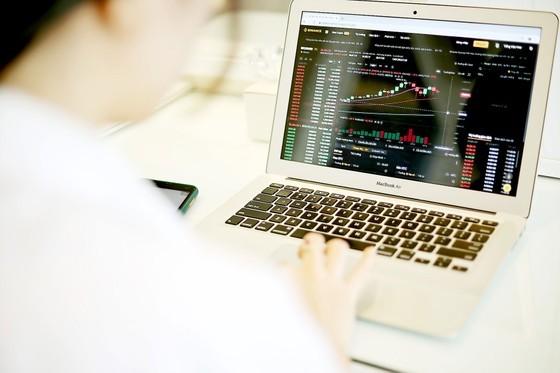 Investors need to research information on trading floors and investment methods before depositing their money

Statistics from the Authority of Information Security (under the Ministry of Information and Communication) reveal that in 2022, there were nearly 13,000 reports about cyber frauds submitted to the national cyber portal.
A tour to informal groups on the popular social network Facebook can provide netizens with information about casual chat groups on Zalo platform, most of which aim at housewives who have a high need to share trivial stories in their life as well as useful kitchen-related skills. However, the content of these chat groups is unexpectedly not related to cooking or house care tips but financial ones.
For instance, the chat group named 'TRADING COMMUNITY 180' has 362 members, one group leader and 25 deputy leaders. It has clear regulations on the trading time on a day and what to do or not to do during these periods. Right after participating in the group, a deputy leader sends a private message and recommends an online trading platform called 'M.T' along with a corresponding a passcode to create a new account there. This platform needs at least VND1 million (US$42.5) to begin trading.
Each day later, new group members can receive pampering private messages from deputy leaders like 'Have a wonderful morning!' or 'Enjoy your lunch!' together with a series of questions related to registering for a new trading account. If there is a discouraging signs from these members in trading activities such as insufficient money or no interest in such business, those people are classified as improbable customers and all contacts cease to appear.
In another newly created group named 'PREMIUM FINANCE VERSION 5.0' with about 400 members, after 4 days of operation, when one member reported a loss of VND100 million ($4,252) and asked for money withdrawal, the group leader immediately erased that group and the chat history. All were lost.
Such informal chat groups have similar operational methods. Group leaders and deputy leaders usually post check-in photos in luxurious locations with expensive cars and a large amount of cash. At regulated trading periods, these people notify members of how much profit they have earned and pampering wishes to attract more investments.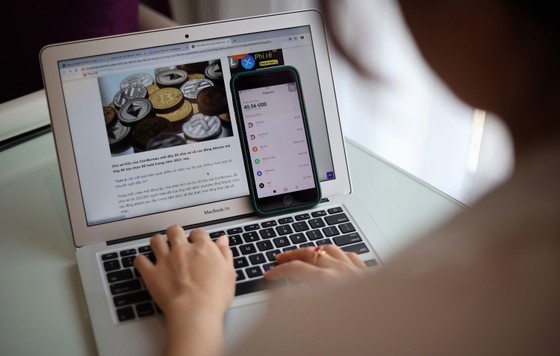 Investors need to research information on trading floors and investment methods before depositing their money

37-year-old T.T.T from District 8 of Ho Chi Minh City recalled that at first, her group leader used flattery messages to lure innocent housewives like her into invest money in trading activities. Seeing that these leaders are so rich with photos of luxurious items, she was shocked to know all are merely a trick, and that she could not retrieve her money when those scammers announced a trading floor crash, followed by chat group erasing.
The most common operational method of such scammers is first a creation of a cryptocurrency under the management of no one. Then they launch that currency onto a trading floor and increase the price to no end. Anyone wishing to buy this cryptocurrency must use real money. The price of such a coin go up and down each day like stock prices. When scamming enough, these criminals turn off the server and announce a trading floor crash, taking the real money away with them.
Since no country control this cryptocurrency, victims have nowhere to file for a lawsuit. It is easy for them to monitor the virtual money or profit, but it is not at all easy for these innocent people to withdraw the real money.
Another popular trick comes from the means of mobile phone. V.N.T., student from Ton Duc Thang University, said that she had received a call from a certain criminal police officer stating that she was related to a case of money laundering via her personal bank account. After threating and talking, the girl believed that her personal information had been stolen for criminal purposes and followed the instruction of this so-called officer.
She then bought a new mobile phone with a new number having an account of VND3 million ($127). Finding a new place to live alone to separate from friends and relatives, the student was then directed to send VND40 million ($1,700) to prove her innocence.
Realizing abnormal signals, her friends persuaded her to give them the new address. When detecting that the trick might be discovered, that so-called police officer immediately threw away the sim card used to contact this student and erased all photos, recordings, information sent to her, and then disappeared.
Director Ngo Tran Vu of Nam Truong Son Cyber Security Co. shared that cyber frauds have increased significantly lately, and public warnings seem not enough for the public to raise their awareness. Newly developed technologies are so attractive that Internet users rush to experience them regardless of any warnings about information security.
Most scamming chat groups and criminals normally use lucrative information like high profitability rates (100-200 percent per month or 10-20 percent per day); short turnover time; ease of cash withdrawal (despite just a part); simple participation procedure with no authentication steps. These financial consultation teams or accounts are under no guarantee and show no clear legal status. They have no care for capital safety but merely focus on investment amounts of their victims.