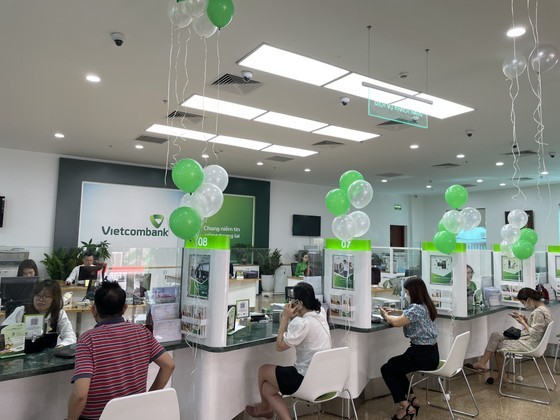 Vietcombank increases its charter capital to VND55.89 trillion.
The State Bank of Vietnam (SBV) has approved an increase in Vietcombank's charter capital from VND47.33 trillion to VND55.89 trillion. This capital increase will be implemented through the issuance of shares to distribute dividends from the remaining profits of 2019 and 2020, as previously approved at Vietcombank's Annual General Shareholders' Meeting in 2022.
Specifically, Vietcombank plans to issue 856.5 million shares to pay dividends, corresponding to an 18.1 percent issuance ratio. It is expected that after a successful issuance, Vietcombank's charter capital will increase from VND47.33 trillion to VND55.89 trillion, surpassing VietinBank and BIDV to become the second-largest bank in terms of charter capital in the system after VPBank.
The increase in charter capital will enable Vietcombank to expand its business operations, meet the capital needs of the economy, and invest in transformative projects to enhance the bank's management capacity and operations.
On the stock market, at the end of the trading session on May 31, VCB shares experienced a decrease of 0.53 percent to VND94,000 per share.